Portable MRI Detects Brain Hemorrhage with High Accuracy
By News Release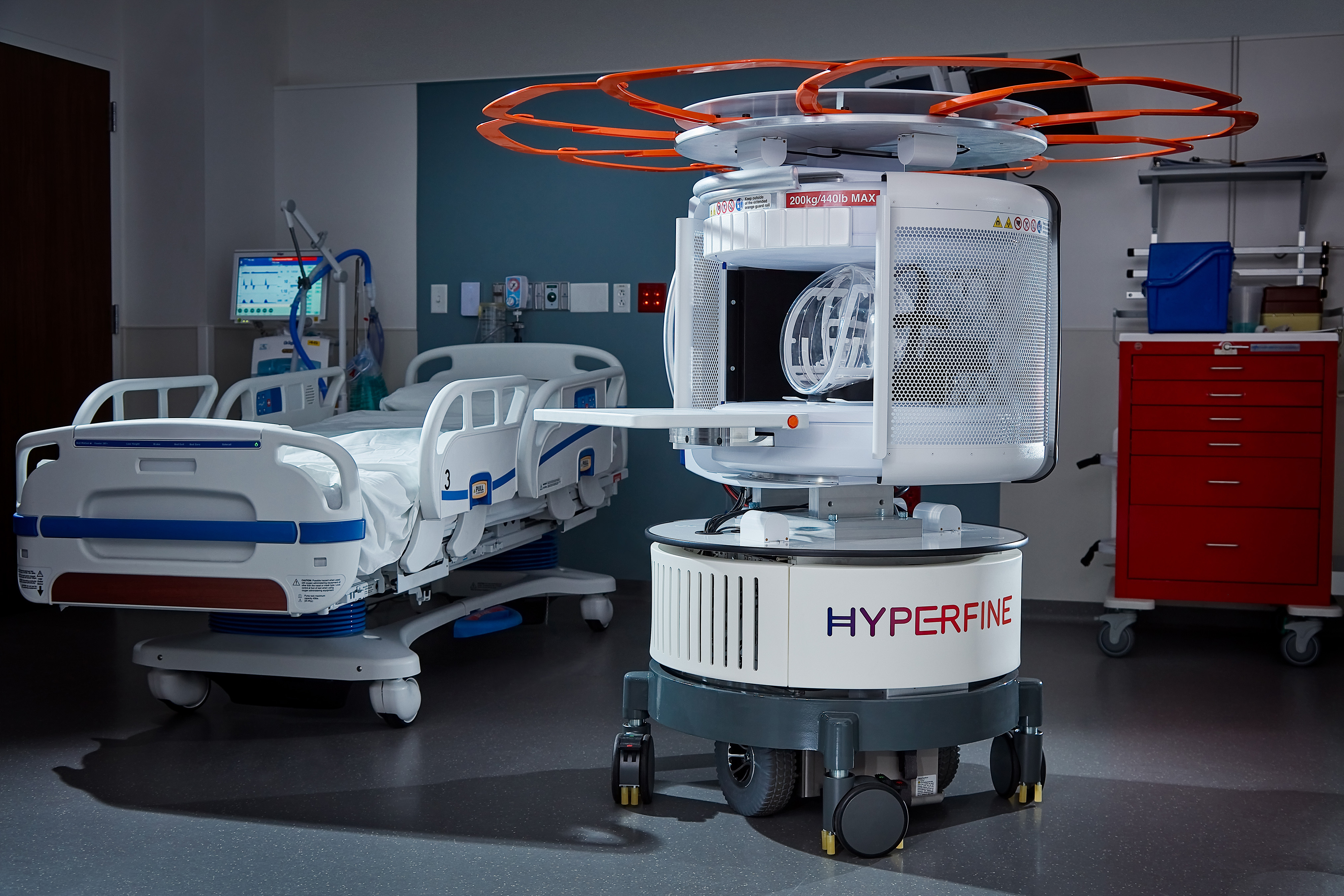 A study published in Nature Communications reports that Hyperfine's portable MRI system demonstrates high accuracy for the detection of brain hemorrhages. Conducted at Yale New Haven Hospital, critically ill patients were imaged using conventional neuroimaging, either non-contrast CT or conventional MRI, and HyperFine's Swoop portable MRI system. A total of 144 Swoop examinations were evaluated.
"Rapid determination of stroke etiology is absolutely critical to successful treatment and ensuring optimal clinical outcomes for patients," said Kevin Sheth, MD, Vice Chair, Clinical and Translational Research, Departments of Neurology and Neurosurgery at the Yale School of Medicine, who served as principal investigator of the study. "This study validates Swoop as an accurate method to detect and characterize intracerebral hemorrhage. The results are exciting because Swoop is readily accessible, providing clinicians with an entirely new option for rapid and convenient assessment of patients with brain injury—which will be particularly useful for settings in which CT and MRI are not readily available, such as intensive care units."
The study found that Swoop correctly detected intracerebral hemorrhage in 45 of 56 cases (80.4% sensitivity). To account for confounding effects due to evolving improvements in scanner software and hardware, an identical analysis was performed in two subsets by grouping exams by software versions into the first half of the study and the second half of the study. Exams collected during the second half of scanner software versions were correctly classified in 76 of 84 cases (90.5% overall accuracy). Intracerebral hemorrhage was identified in 29 of 34 cases (85.3% sensitivity). Blood-negative cases were correctly identified in 85 of 88 cases (96.6% specificity). The study also showed that blood volumes estimated by Swoop correlated with conventional imaging volumes. In addition, Swoop-acquired intracerebral hemorrhage characteristics (blood volume) were associated with clinical outcomes.
"In addition to being time- and resource-intensive, neuroimaging of patients with critical conditions such as brain hemorrhage has unique challenges, including their transport outside the ICU environment and the time spent in less-controlled imaging rooms," said Murat Günel, M.D., Professor of Neurosurgery and Professor of Genetics and of Neuroscience; Chair, Department of Neurosurgery; and Chief, Neurosurgery, for Yale New Haven Health System. "In addition, transporting patients to an MRI machine poses a potential risk to patients in critical condition due to the occurrence of potential adverse events during transfer. These results show that Hyperfine's alternative modality may offer a breakthrough for settings in which specialized infrastructure and highly trained technicians are not readily available."
As the world's first FDA-cleared bedside MRI system, Hyperfine's portable Swoop system is designed to allow physicians to rapidly understand the current state of injury to make life-saving decisions. Within minutes, the technology can acquire critical images via a wireless tablet, powered by a standard wall outlet at the patient's bedside. Because of Swoop's
portability and magnet design, care teams and loved ones can safely stay by the patient's side during the scan, reducing patient anxiety and providing a more comfortable experience.
"The results of this study, completed with our first-generation device and algorithms, are exciting real-world clinical validation of our technology, which we expect will only improve with our advancements in deep learning software currently under review by the FDA," said Dave Scott, Hyperfine president and CEO. "We are very pleased with the clinical response from our U.S. launch so far, and look forward to accelerating commercial expansion in the U.S. and providing greater access to Swoop innovation globally."
Back To Top
---
Portable MRI Detects Brain Hemorrhage with High Accuracy. Appl Radiol.
By
News Release
|
August 30, 2021
About the Author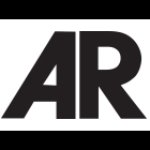 News Release