Hyperfine Forms Medical Advisory Board
By News Release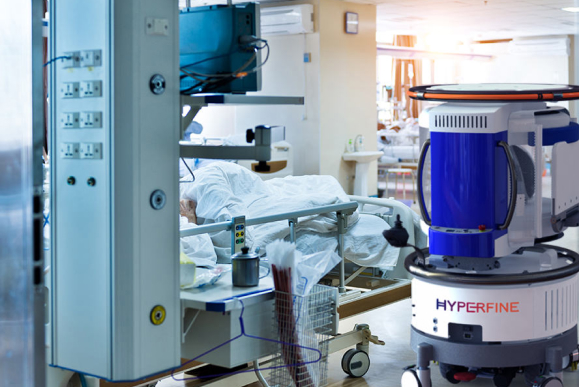 Ten thought leaders in neurology, radiology, neurosurgery and global healthcare have come together to assist Hyperfine with strategic direction, quality improvement, and program effectiveness as part of the Hyperfine Medical Advisory Board (MAB). They will work closely with the company's leadership team to advise on Hyperfine technology, provide insight to the company on hospital workflow improvement, procedure development, and successful implementation of Hyperfine imaging programs around the world.
Hyperfine designed Swoop, the world's first FDA-cleared portable MR system, to produce high-quality images at a lower magnetic field strength, allowing clinicians to quickly scan, diagnose and treat patients in various clinical settings. Swoop can be wheeled directly to the patient's bedside, plugged into a standard electrical wall outlet, and controlled by an iPad. Designed as a complementary system to conventional MRs at a fraction of the cost, Swoop captures images in minutes, providing critical decision-making capabilities in emergency departments (ED), operating rooms (OR), and intensive care units (ICU), among others.
Together with Hyperfine, the MAB will focus on reshaping how hospitals access and utilize imaging technology, with the ultimate goal of improved patient care.
"Our mission is to change the future of healthcare around the world by creating brain imaging technology that is accessible and affordable," said Khan Siddiqui, MD, Chief Medical Officer and Chief Strategy Officer of Hyperfine. "Access to imaging technology is a human right that we value deeply. The Hyperfine MAB brings a wealth of insight from their work in medicine and science that we believe will play a pivotal role in shaping the future of Hyperfine and the impact we can make within the hospital environment for both patients and doctors."
Members of the Hyperfine MAB include:
Michael Brant-Zawadzki, MD, Senior Physician Executive at Hoag Health Network in Newport Beach, California.
Fady Charbel, MD, Head of the Department of Neurosurgery and Chief Clinical Service Director, Neurovascular Program, University of Illinois at Chicago.
Murat Gunel, MD, Chair of the Department of Neurosurgery and Chief of Neurosurgery at Yale New Haven Health System.
Brian Litt, MD, Professor of Neurology and Professor of Bioengineering at the University of Pennsylvania Perelman School of Medicine and Director of the Penn Epilepsy Center.
Michael Modic, MD, Senior Vice President of Population Health and Professor of Radiology and Radiological Sciences at Vanderbilt University School of Medicine.
Shahid Nimjee, MD, Co-director of Ohio State Wexner Medical Center's Comprehensive Stroke Center and an Associate Professor at the Wexler School of Medicine, Ohio State University.
Roderick Pettigrew, MD, CEO of EnHealth and Executive Dean for EnMed at Texas A&M University.
Michael Schulder, MD, Vice Chair of Neurosurgery at North Shore University Hospital and Long Island Jewish Medical Center.
Eliot Siegel, MD, Professor and Vice Chair at the University of Maryland School of Medicine, Department of Diagnostic Radiology.
James Smirniotopoulos, MD, Professor and Chair of Radiology at the Uniformed Services University of the Health Sciences.
"Swoop has been an invaluable resource in time-critical situations, allowing us to quickly diagnose and treat stroke patients to ensure the best possible patient outcome," said Dr. Nimjee. "I look forward to working with my fellow Medical Advisory Board members to expand the clinical potential for Hyperfine's technology."
"Hyperfine's Swoop offers a real breakthrough in imaging technology and clinical application, particularly in low-resource settings where specialized infrastructure and resources are not readily available," said Dr. Gunel. "Working alongside this renowned group of leaders in the medical community will be an exciting opportunity to make an impact in global healthcare."
Back To Top
---
Hyperfine Forms Medical Advisory Board. Appl Radiol.
By
News Release
|
October 19, 2021
About the Author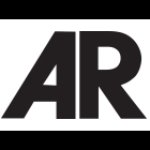 News Release