Hitachi Announces the Conclusion of Absorption-type Company Split Agreement Relating to Diagnostic Imaging-related Business
By News Release
Hitachi Ltd. has announced that it has concluded an absorption-type company split agreement regarding the transfer of its diagnostic imaging-related business (CT, MRI, X-ray systems, Ultrasound and electronic health records) to FUJIFILM Corporation, and has decided to set the closing date of share transfer, which had not yet been decided, to March 31, 2021.
Hitachi initially announced the decision on December 18, 2019. Having concluded the absorption-type company split agreement this week, Hitachi has announced matters, some of which had not yet been decided in the news release on December 18, 2019 and May 28, 2020.
Hitachi, in its healthcare business, will accelerate global rollout of its particle therapy treatment systems, a highly reliable system with an outstanding track record of treating over 65,000 patients, strengthen its in-vitro diagnostic systems business that enables early detection of diseases, and for the future, Hitachi will expand its cell manufacturing solutions deploying its expertise in regenerative medicine. Hitachi will also continue to offer high value-added services in the IT field, such as a medical and nursing data linkage platform and new services utilizing AI and analytics. Furthermore, Hitachi will broaden its healthcare business into group-wide efforts by leveraging its strengths in digital technologies to create social, environmental, and economic values and contribute to the realization of a sustainable society.
For more information and the full press release, visit https://www.hitachi.us/press?WT.ac=us_mm_prs.
Back To Top
---
Hitachi Announces the Conclusion of Absorption-type Company Split Agreement Relating to Diagnostic Imaging-related Business. Appl Radiol.
By
News Release
|
February 18, 2021
About the Author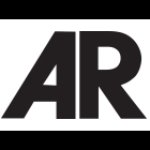 News Release