AI DL Model Can Detect Covid-19, Differentiate It from Community-Acquired Pneumonia, Other Lung Disease
By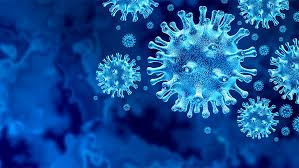 An artificial intelligence deep learning model can accurately detect COVID-19 and differentiate it from community acquired pneumonia and other lung diseases, according to this multicenter study published March 19 in the journal Radiology.
COVID-19 has widely spread all over the world since the first case was detected at the end of 2019. Early diagnosis of the disease is important for treatment and the isolation of the patients to prevent the virus spread.
A deep learning model named COVID-19 detection neural network (COVNet) was developed to extract visual features from 4,356 CT exams from 3,322 patients for the detection of COVID-19. Community acquired pneumonia (CAP) and non-pneumonia CT exams were included to test the robustness of the model.
The per-exam sensitivity and specificity for detecting COVID-19 in the independent test set was 90% and 96%, respectively.
"We were able to collect a large number of CT exams from multiple hospitals, which included 1,296 COVID-19 CT exams," the authors wrote. "More importantly, 1,735 CAP and 1,325 non-pneumonia CT exams were also collected as the control groups in this study in order to ensure the detection robustness considering that certain similar imaging features may be observed in COVID-19 and other types of lung diseases."
Key results of the study include:
A deep learning method was able to identify COVID-19 on chest CT exams (area under the receiver operating characteristic curve, 0.96).
A deep learning method to identify community acquired pneumonia on chest CT exams (area under the receiver operating characteristic curve, 0.95).
There is overlap in the chest CT imaging findings of all viral pneumonias with other chest diseases that encourages a multidisciplinary approach to the final diagnosis used for patient treatment.
"In conclusion, a robust deep learning model is developed to differentiate COVID-19 and CAP from chest CT images," write the authors. "These results demonstrate that a machine learning approach using convolutional networks model has the ability to distinguish COVID-19 from community acquired pneumonia.
The study can be found at: "Artificial Intelligence Distinguishes COVID-19 from Community Acquired Pneumonia on Chest CT"
In a second study published March 19 in Radiology, researchers followed patients through disease progression and recovery. They found mild to significant lung abnormalities on the chest CT images of 94% of patients with COVID-19 upon discharge from the hospital, suggesting follow-up monitoring of patients might be necessary.
Additional information on Cardiothoracic Imaging COVID-19 research is available at: Special Focus: COVID-19.
Back To Top
---
AI DL Model Can Detect Covid-19, Differentiate It from Community-Acquired Pneumonia, Other Lung Disease. Appl Radiol.
By
News Release
|
March 23, 2020
About the Author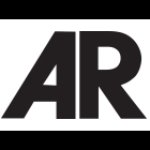 News Release