FujiFilm's ASPIRE Cristalle to now Offer ScreenPoint's AI-based Transpara for Mammography
By News Release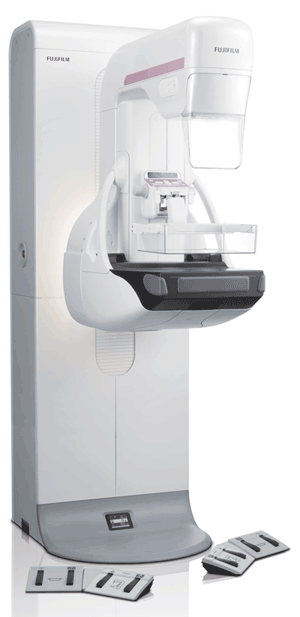 FUJIFILM Medical Systems U.S.A., Inc. announced its ASPIRE Cristalle mammography system with digital breast tomosynthesis (DBT) will now offer ScreenPoint Medical's new FDA-cleared Transpara powered by Fusion AI for 2D and 3D mammography in the United States.
Building on a successful partnership with ScreenPoint Medical, Fujifilm's customers using ASPIRE Cristalle with DBT now have access to ScreenPoint's latest version of Transpara, an AI solution designed to help radiologists improve reading accuracy, readuce reading time, and improve workflow.
Transpara includes three unique applications to help clinicians find cancerous lesions. Transpara Perception Aid allows findings that Transpara detects to be directly marked for review within the workstation, reducing the risk of overlooking significant abnormalities. Transpara Decision Support allows radiologists to query any suspicious regions while reading mammograms.
Transpara Score categorizes mammograms in ten equally sized groups, to present an increasing proportion of those with cancer. Most mammograms with cancer fall into the highest category (Transpara Score 10), while very few exams with cancerous lesions have a low score. The score's display alerts radiologists to mammograms with a higher likelihood of cancer, while providing them with increased confidence for reporting normal exams.
"It's critical that the healthcare industry continues to strive for early detection of lesions to reduce breast cancer mortality rates," said Christine Murray, Women's Health Product Manager, FUJIFILM Medical Systems U.S.A., Inc. "Fujifilm is thrilled to form and expand partnerships with leading companies that share the same commitment to improve patient lives through advances in breast imaging technology. By collaborating with ScreenPoint Medical, we are offering our customers the latest, intelligent clinical decision-support tools they need to improve mammography quality and identify potential breast cancers faster and earlier than before."
"Consistent mammography quality and accuracy are critical to ensuring women get the best possible breast healthcare," said Nico Karssemeijer, CEO of ScreenPoint Medical. "ScreenPoint Medical's advanced AI-based solutions, coupled with a state of the art mammography system like the Fujifilm ASPIRE Cristalle, provide a powerful combination to help radiologists identify potential cancers faster and at an earlier stage to increase the chances of more women surviving breast cancer."
Back To Top
---
FujiFilm's ASPIRE Cristalle to now Offer ScreenPoint's AI-based Transpara for Mammography. Appl Radiol.
By
News Release
|
August 17, 2021
About the Author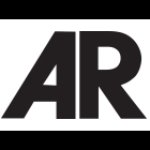 News Release