SIR 2017: PCDT appears to benefit select patients in treatment of deep vein thrombosis
By Staff News Brief
The combination of anticoagulant drugs and pharmacomechanical, catheter-directed thrombolysis (PCDT) can better benefit a select group of patients with acute, proximal, deep vein thrombosis (DVT) in preventing post-thrombotic syndrome (PTS) than using anticoagulant drugs alone, suggests a large, multi-institutional clinical trial.
The results of the Acute Venous Thrombosis: Thrombosis Removal with Adjunctive Catheter-Directed Thrombolysis (ATTRACT) phase III randomized parallel two-arm clinical trial were presented at the Society of Interventional Radiology (SIR) 2017 annual scientific meeting. The study was initiated in 2009 to determine if the initial use of PCDT combined with standard DVT therapy would reduce the proportion of patients who develop PTS within a 24-month period.
Approximately 600,000 U.S. patients a year develop DVT, and about 40% develop PTS, which occurs when blood flow is blocked or flows backwards due to damaged blood vessels. A long-term complication, PTS causes chronic pain, swelling, fatigue of the affected limb, and in some patients, major disability. It is also associated with the development of venous leg ulcers.
The ATTRACT study enrolled 692 patients at 56 hospitals who were subsequently followed for 24 months. They were randomized to receive either weight-based anticoagulant therapy with low molecular weight heparin or intravenous unfractionated heparin, followed by anticoagulant prescription drugs, or the same therapy with the addition of PCDT. PCDT, a minimally invasive catheter-directed therapy, removes blood clots through a 2-3 mm long incision using a clot-busting drug and catheter-driven devices that mechanically break up clots.
The study determined that PTS occurred in about 47% of patients in both groups. Major bleeding was more frequent in PCDT patients (1.7%) than those who did not receive the procedure (0.3%) but there were no fatal or intracranial bleeds. PCDT provided greater relief from leg pain and swelling through a 30-day period, but did not significantly influence recurrent venous thromboembolism. PCDT appeared to reduce the development of moderate-to-severe PTS (18% with PCDT compared to 24% without the procedure).
Principal investigator Suresh Vedantham, MD, professor of radiology and surgery at the Malinckrodt Institute of Radiology at the Washington University School of Medicine in St. Louis, stated that "the study showed that most patients with DVT should not receive the PCDT procedure because they would not benefit from it. However, the patients with the largest blood clots (ileofemoral DVT) seemed to be more likely to develop reductions in the severity of PTS." He emphasized that patients offered PCDT must be selected carefully by their physicians.
Dr. Vedantham said that additional analysis of the data would be conducted, especially with respect to secondary objectives of the study. This would include quality of life analyses. He said that he and co-investigators were excited about the findings because the ATTRACT study data "gives us the first real quality information with which to determine who should and who shouldn't receive these procedures."
A SIR spokesperson added, "SIR and SIR Foundation leaders will meet this summer to discuss next steps in this and other areas of interventional radiology research. SIR Foundation, an initial funder of the ATTRACT Trial, continues to fund this kind of rigorous research, bringing together multiple disciplines to advance patient care and set new standards."
REFERENCE
Vedantham S, Goldhaber S, Kahn SR, et al. Rationale and Design of the ATTRACT Study - A Multicenter Randomized Trial to Evaluate Pharmacomechanical Catheter-Directed Thrombolysis for the Prevention of Post-Thrombotic Syndrome in Patients with Proximal Deep Vein Thrombosis. 2013 Am Heart J. 165;4: 523-530.e3.
Back To Top
---
SIR 2017: PCDT appears to benefit select patients in treatment of deep vein thrombosis. Appl Radiol.
By
Staff News Brief
|
May 19, 2017
About the Author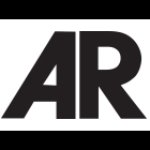 Staff News Brief