PET biomarkers may lead to individualized treatment for breast cancer
By Staff News Brief
Positron emission tomography/computed tomography (PET/CT) scan biomarkers show potential for identifying breast cancer patients who may be able to forgo conventional chemotherapy before surgery. Researchers at the Johns Hopkins Kimmel Cancer Center have identified a biomarker that may accurately predict which patients with dual human epidermal growth factor receptor 2 (HER2)-positive breast cancer might benefit from standalone HER2-targeted agents, without requiring standard chemotherapy. They reported their findings online Feb. 5, 2019, in the Journal of Clinical Oncology.
HER2-positive breast cancer patients have better responses when HER2-directed therapy is given with pertuzumab and trastuzumab than when trastuzumab and chemotherapy alone are used. These drugs are monoclonal antibodies that precisely target particular proteins on HER2-positive cancer cells, and cause fewer toxicities than conventional chemotherapy.
The researchers hypothesized that early changes on a PET scan could help determine if a breast cancer tumor would completely disappear with HER2-targeted treatment. They initiated a multicenter phase II study of patients with stage II/III, estrogen receptor (ER)-negative, HER2-positive breast cancer who received HER2-directed therapy alone for 12 weeks.
The subjects included 83 women being treated at nine member hospitals of the Translation Breast Cancer Research Consortium between January 2014 and August 2017. The median tumor size of these patients was 3.7 cm, with a range of 2 to 15 cm. They had a baseline [18F] fluorodeoxyglucose PET/CT scan before treatment and a second PET/CT scan 15 days after receiving the first of four cycles of pertuzumab and trastuzumab before chemotherapy. All patients underwent breast cancer surgery following their treatment.
Led by Roisin Connolly, MD, associate professor of oncology, the researchers recorded and compared maximum standard uptake values corrected for lean body max (SULmax) by placing an all-encompassing spherical volume of interest over the target primary breast cancer tissue. They collected SULmax because it is more consistent than standard uptake values (SUV) in normal tissues from patient to patient. They selected a 15-day interval for the second FDG PET/CT scan to define as early as possible in treatment those patients who would be appropriate for an alternative treatment approach.
The researchers identified a significant difference in the median percentage reduction in SULmax of the two scans for the 34% of patients who had a pathologic complete response following HER2-directed therapy alone and the 66% who did not. The responsive patients had a 63.8% median reduction compared to 33.5%. The authors also determined that a SULmax reduction greater than or equal to 40% was more prevalent in this group of patients.
Dr. Connolly said that the change in sugar uptake from baseline to 15 days following the start of treatment showed high sensitivity and very high negative predictive value. "High sugar levels two weeks following treatment indicate that a tumor probably will not fully respond to the antibodies of HER2-directed therapy alone and will need chemotherapy," she said. "But based on our findings, if the sugar uptake shown on the scans is below a certain level at two weeks, antibody therapy may be enough to induce a complete response, and those patients may be spared the toxic effects of chemotherapy."
"The results of our study have the potential to provide a more individualized approach to neoadjuvant therapy in women with stage II/III ER-negative, HER2-positive breast cancer," the authors wrote.
REFERENCE
Connolly RM, Leal JP, Soines L, et al. TBCRC026: Phase II trial correlating standardized uptake value with pathologic complete response to pertuzumab and trastuzumab in breast cancer. J Clin Oncol. Published online February 5, 2019. JCO2018787986. doi: 10.1200/JCO.2018.78.7986.
Back To Top
---
PET biomarkers may lead to individualized treatment for breast cancer. Appl Radiol.
By
Staff News Brief
|
March 22, 2019
About the Author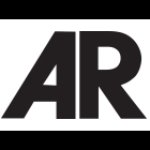 Staff News Brief