MedQ, Binovia Sign Enterprise Imaging Distribution Agreement
By News Release
MedQ Inc., creator of radiology workflow solutions, and Binovia Corp., a provider of healthcare IT and biomedical services, announced an agreement to distribute the Q/ris 3000 Enterprise Imaging Workflow throughout the US.
"We at Binovia are excited to partner with a great company like medQ that provides a superior product," said John Nyberg, VP of Marketing & Operations at Binovia. "This will allow Binovia to add a full array of products and services to ensure a medical facility is running smoothly and efficiently and to ensure patients are getting the best possible care."
In addition to providing general IT services, medical equipment repair, medical device repair, and data storage solutions, Binovia will now be able to provide their clients with fully-featured imaging workflow functionality such as ordering, scheduling, technologist workflow, dictation and reporting, clinical analytics, and billing.
The Q/ris 3000, in addition to ordering and scheduling modules, also includes the Q/ris Tech Workflow which will serve as the universal bridge between any number of EMR, RIS, HIS, and PACS systems while also automating several aspects of the technologist's workflow. Reporting PLUS+ will serve as a complete reporting environment for Binovia's imaging center and hospital clients. Radiologists using the Reporting PLUS+ will enjoy higher levels of productivity by leveraging nested dictation and reporting macros, single-click integration of DICOM SR data, Critical Test Result management and integrated peer review. Mammography tracking, billing and clinical analytics dashboard modules will also be made available to Binovia clientele.
"Every time a new team switches to a workflow designed just for them, with automation tools configured just for them, we see their productivity increase dramatically," said, John Norman, CEO of medQ, inc. "We are excited to provide that experience to more imaging teams through our partnership with Binovia."
Back To Top
---
MedQ, Binovia Sign Enterprise Imaging Distribution Agreement. Appl Radiol.
By
News Release
|
September 02, 2020
About the Author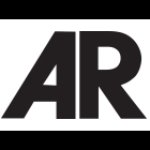 News Release