Mammography: Double- or single-reading — An investigation in Spain
By Staff News Brief
In most European government-sponsored breast cancer screening programs, double reading of mammograms is the norm. Double reading identifies more early stage breast cancers, but at what cost and can the cost continue to be justified in economically challenging times? A four-year study of the breast screening program in Barcelona, Spain, suggests that in an era of digital mammography, conversion to single reading for the majority of exams could be a more cost-effective use of public health funds.
The article published in PLoS One details the costs of performing single reading, double reading, and a mix of both for 28,636 women who had screening mammography between June 2009 and May 2013. This time frame included one two year screening round of women aged 50-69, 12-month "early" revisits, and one standard follow-up. Approximately 80% of the participants had had a mammogram prior to the June 2009 study start date.
Lead author Margarita Posso, MD, of the Service of Clinical Epidemiology and Public Health of the Biomedical Research Institute Sant Pau in Barcelona, and co-authors created a decision-tree model to compare the strategies of double reading, double reading only for women having their first mammogram, and single reading. They calculated the expected cost per one additionally detected cancer, and performed a sensitivity analysis to test the robustness of the incremental cost-effectiveness ratio (ICER).
They determined that the detection rate for breast cancers was 5.17% when double reading was performed and 4.78% when only single reading was performed. Specifically, 148 cancers were detected by double-reading. 138 cancers were detected when double reading was used only for women having their first mammogram, and 137 with the results of a single reading by one of five experienced radiologists who interpreted all exams during the study time period.
Based on mean costs, each detected cancer cost €8,912 when detected through double reading and €8,287 with single reading, a difference in cost of approximately 7.1%. Noting that the ICER per one additionally detected cancer was 100% more expensive for double reading than single reading (€16,684), the authors hope that their study design may be useful to health agencies to reevaluate mammography double reading policies.
They suggest that a double reading policy may be more appropriate if used only in cases where prior mammography images are not available, when small lesions are detected by an initial reader, and/or when a mammographic image —- such as that of a woman with dense breasts — may be challenging and merits a second independent review. The authors also recommended that experienced radiologists only interpret mammograms in a single reading program, or that double reading be used when less experienced radiologists did the initial interpretation.
The authors believe that the use of digital mammography instead of screen-film mammography systems contributes to breast cancer detection rates by a single reader. They also suggest that the addition of computer-aided detection (CAD) software could further help increase detection rates. An investment in CAD software to support single reading could be "a feasible and efficient strategy in settings where a shortage of radiologists exists," they wrote.
An additional issue to be considered if converting from routine double reading to single reading relates to the acceptable percentage of ductal carcinomas in situ (DCIS) detected. In this study, double reading detected 25% more than single reading — specifically seven addition patients whose cases of DCIS may not have been identified.
The authors make no judgements about the 11 cases of breast cancer that would not have been detected. Rather, they point out that when digital mammography systems are used, a double reading strategy may no longer be cost effective. "…the current question is how much the decision makers are willing to pay for the extra cancers detected." They recommend that further economic evaluation of randomized controlled trials may help determine whether the quality-adjusted life years (QALYs) gained at double reading are comparable to those at single reading in the context of digital mammography.
REFERENCE
Posso M, Carles M, Rué M, et al. Cost-Effectivenss of Double Reading versus Single Reading of Mammograms in a Breast Cancer Screening Programme. PLoS One. 2016 11(7):e0159806. doi: 10.1371/journal.pone.0159806. eCollection 2016. PMID: 27459663.
Posso MC, Puig T, Quintana MJ, et al. Double versus single reading of mammograms in a breast cancer screening programme: a cost-consequence analysis. Eur Radiol. 2016 26(9):3262-3271. doi: 10.1007/s00330-015-4175-4.
Back To Top
---
Mammography: Double- or single-reading — An investigation in Spain. Appl Radiol.
By
Staff News Brief
|
September 28, 2016
About the Author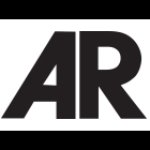 Staff News Brief