Clinical data registry established by SNMMI and ACR
By Staff News Brief
The Society of Nuclear Medicine and Molecular Imaging (SNMMI) and the American College of Radiology (ACR) have established a collaborative clinical data registry for the collection and analysis of data on nuclear medicine procedures. Their goal is to support high-quality practice and continuous improvement of patient care. The initiative will also facilitate reporting of quality performance to the federal government.
The diagnostic interventional radiology/nuclear medicine component of the registry will be piloted in 2019. Participating sites will have access to all data, including de-identified data from other participating sites, for the duration of the pilot. This will enable practices to assess the quality of patient care.
Initially, the registry will focus on positron emission tomography/computed tomography (PET/CT) imaging data, but may later expand to include quality measures focused on therapeutic aspects of nuclear medicine services.
A joint Registry Committee will review requests for access to and use of the registry data for research, publication, quality improvement or other purposes.
"This synergistic partnership reaffirms the commitment of both organizations to provide the highest level of nuclear medicine care for our patients," said Phillip Koo, MD, chair of SNMMI's Quality Committee. "The initiative will support that goal through evidence-based practice improvements born from a data-rich registry."
"Intersociety collaboration between the SNMMI and the ACR will be key to the future of nuclear medicine and practice improvements in the U.S.," said Don Yoo, MD, FACR, chair of the ACR Commission on Nuclear Medicine and Molecular Imaging. "Both organizations are committed to this important data registry."
Radiology departments and imaging centers interested in participating may contact Sukhjeet Ahuja, MD, at sahuja@snmmi.org or https://nrdrsupport.acr.org.
Back To Top
---
Clinical data registry established by SNMMI and ACR. Appl Radiol.
By
Staff News Brief
|
May 02, 2019
About the Author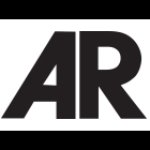 Staff News Brief