ACR Appropriateness Criteria Update Released
By Staff News Brief
The American College of Radiology (ACR) announced the availability of an update to its
ACR Appropriateness Criteria®, which includes three new and nine revised topics. The diagnostic imaging exam-ordering appropriateness guidelines include 179 topics that cover more than 1,560 clinical scenarios.
The new topics include lung cancer screening, suspected new-onset and known nonacute heart failure, and postmenopausal subacute or chronic pelvic pain. Reviewed topics include breast, chronic chest, and chronic knee pain, management of vertebral compression fractures, symptomatic male breast evaluation, acute respiratory illness in immunocompetent patients, right lower quadrant pain in suspected appendicitis, chronic dyspnea of a non-cardiovascular origin, and acutely limping child up to age 5.
Each topic has a narrative, an evidence table, and a literature search summary. An appendix that includes a strength of evidence assessment for each of the recommendations and additional details about the rating round tabulations is also available for the new and revised topics.
The ACR said it has also launched an easier-to-use online feedback portal (review.acr.org). This includes a series of enhancements to simply the process of providing feedback to the ACR. It enables the ACR to better track and manage feedback from a variety of sources, which include ACR members, specialty physicians, patients, payers, and health care administrators
Back To Top
---
ACR Appropriateness Criteria Update Released. Appl Radiol.
By
Staff News Brief
|
October 19, 2018
About the Author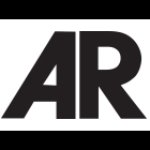 Staff News Brief