First Patient Dosed With Newly Commercialized Elucirem MRI Contrast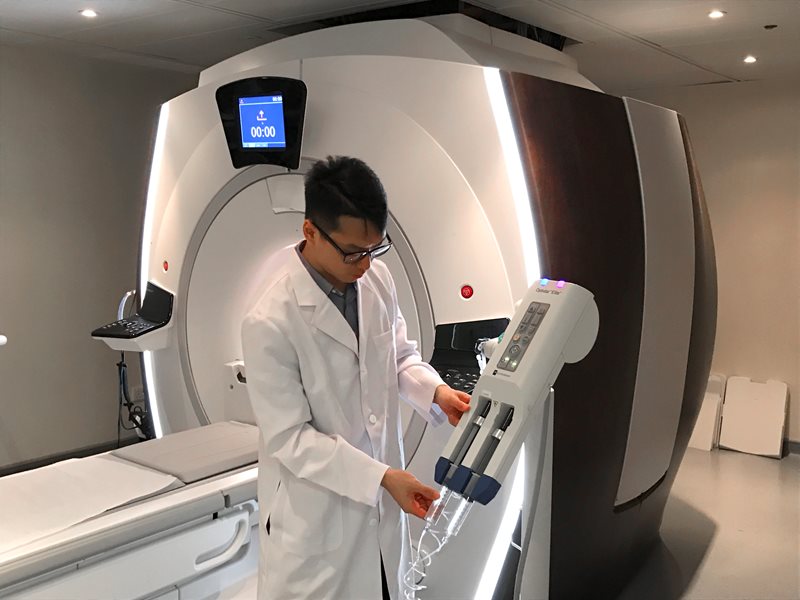 Guerbet announced the commercial launch and dosing of the first patient with Elucirem (gadopiclenol) injection following FDA approval in September 2022. According to the company, this highly stable macrocyclic gadolinium-based contrast agent (GBCA) has the highest relaxivity in its class for magnetic resonance imaging (MRI) and is indicated for use in adults and children aged 2 years and older. Elucirem requires only half the gadolinium dose of conventional non-specific GBCAs, addressing practitioners' concerns about gadolinium exposure. The first dosing took place at the Hospital of the University of Pennsylvania in Philadelphia, PA.
"As a leader in the field of GBCA-based MRI imaging agents, we are proud to mark the first usage of Elucirem. This milestone is the first of many for this novel new product, which has proven to be a promising step forward for the scientific and digital imaging community," said David Hale, Chief Executive Officer at Guerbet.
Elucirem (Gadopiclenol) injection is used to detect and visualize lesions with abnormal vascularity in the central nervous system (brain, spine, and associated tissues) and the body (head and neck, thorax, abdomen, pelvis, and musculoskeletal system). Guerbet received FDA approval of Elucirem (NDA 216986) after priority review, a designation assigned to applications for drugs that provide significant improvements in the safety or effectiveness of the treatment, diagnosis, or prevention of serious conditions compared to available therapies.
GBCAs improve the contrast between lesions and surrounding tissues by accelerating the relaxation of protons thanks to interaction with gadolinium atoms. Gadopiclenol, the active drug substance of Elucirem, has been designed to enable twice as much interaction, resulting in the highest relaxivity among all non-specific GBCAs as reported by Robic et al. This allows use at half the conventional gadolinium dose to reveal high quality images.
"Having the ability to use a lower dose of gadolinium, while seeing the diagnostic value and good tolerance during the MRI would be a significant improvement for the practice of neuroradiology," said the study's principal investigator, Laurie A. Loevner, MD, Division Chief, Neuroradiology and Professor of Radiology at the Perelman School of Medicine at the University of Pennsylvania.