RSNA 2019: Diagnosing Crohn disease: Contrast-enhanced vs. conventional ultrasound
By
Small Intestine Contrast-Enhanced Ultrasonography (SICUS) is comparable to conventional ultrasound in diagnosing the extent of small-bowel disease, according to research presented at the 2019 RSNA scientific meeting. Both exams produced identical sensitivity and specificity results in a sub-study of the British Magnetic Resonance Enterography or ulTRsound In Crohn disease (METRIC) trial, which contradicts prior research suggesting that SICUS could be more accurate than conventional ultrasound.1
The Crohn METRIC clinical trial compared the accuracy of magnetic resonance enterography (MRE) and ultrasonography in determining the extent of Crohn disease in newly diagnosed patients and those with established Crohn disease but with suspected deterioration. The patient cohort consisted of 133 newly diagnosed patients and 151 with suspected relapse. Investigators concluded that "both ultrasound and MRE achieve excellent accuracy for the extent and activity of small-bowel Crohn disease" in both types of patients, and are both valid first-line modalities. However, the study found that MRE had significantly higher sensitivity and specificity for small-bowel extent and higher sensitivity for disease presence than ultrasound.2
Consultant radiologist Gauraang Bhatnagar, MBSS, FRCR, of the Centre for Medical Imaging of University College London, explained that recruitment for the METRIC trial provided an opportunity to investigate the performance of conventional and contrast-enhanced ultrasound. "Conventional enteric ultrasound is very good at assessing mural thickening and mural
Doppler flow, as well as mesenteric changes in the unprepared bowel," Dr. Bhatnagar said. "There are theoretical advantages to distending the bowel lumen with an oral contrast agent prior to the examination, akin to distending the bowel prior to MRE."
He explained that SICUS, or hydrosonography, following luminal distention could facilitate better visualization of the bowel wall, aiding Crohn disease identification and characterization. "It is thought that distention of the bowel lumen could reduce the appreciation of mural abnormalities such as mucosal thickening," he said. In his presentation, Bhatnagar referenced three studies, published in 2004 and 2005, suggesting that SICUS is superior to conventional ultrasound for assessing Crohn disease extent and lesions.3,4,5
"We thought the METRIC trial … would provide the opportunity to investigate if luminal distention in enteric ultrasound afforded a diagnostic benefit in Crohn disease," explained Bhatnagar. "Our study's primary outcome was to measure the difference in per-patient sensitivity and specificity between conventional ultrasound and SICUS for the extent of small bowel Crohn disease against the reference standard. We also wanted to compare the sensitivity for detection of small bowel stenosis."
Sixty-four patients were recruited; 26 underwent a standalone SICUS study following dedicated oral contrast preparation, and 38 underwent SICUS immediately after MRE. All patients also underwent standard ultrasound. The same practitioner performed all studies to remove effects of inter-observer variation and directly isolate diagnostic impact.
Fifty-seven patients had positive small-bowel disease extent, with both types of ultrasound showing a sensitivity of 71% and a specificity of 86%. Twenty-four patients were diagnosed with colonic disease extent, with a sensitivity of 17% for SICUS and 13% for ultrasound, and a specificity of 92% and 82%, respectively.
Bhatnagar said 14 segments were deemed to be stenosis and causing obstruction by the consensus reference standard. Ultrasound and SICUS detected 9 of 14 (64%) of these segments. A total of 626 small-bowel segments were found to be without stenosis by the final consensus reference. Ultrasound generated 11 false-positive diagnoses, compared to 7 on SICUS.
"We found that the addition of oral contrast had no diagnostic advantage over standard ultrasound … in our cohort of 64 patients, and there was weak evidence that specificity for colonic disease extent may be improved, " Bhatnagar commented. "Our data were relatively consistent with the previous literature reporting relatively small improvements in US disease detection by the addition of oral contrast. In summary, we found no evidence that SICUS held any advantage over ultrasound."
REFERENCES
Bhatnagar G, Quinn L, Higginson A, et al. Diagnostic benefit of oral contrast administration (Small intestine contrast-enhanced ultrasonography [SICUS]) over conventional enteric ultrasound in Crohn's disease. Radiological Society of North America 2019 Scientific Assembly and Annual Meeting, December 1-6, 2019, Chicago, IL. Archive.rsna.org/2019/19004655.html
Taylor SA, Mallett S, Bhatnagar G, et al. Magnetic resonance enterography compared with ultrasonography in newly diagnosed and relapsing Crohn's disease patients: the METRIC diagnostic accuracy study. Health Technol Assess. 2019;23(42):1-162. doi: 10.3310/hta23420.
Calabrese E, La Setta F, Buccellato A, et al. Crohn's disease: a comparative prospective study of transabdominal ultrasonography, small intestine contrast ultrasonography, and small bowel enema. Inflamm Bowel Disease. 2005;11(2):139-145.
Pallotta N, Tomei E, Viscido A, et al. Small intestine contrast ultrasonography: an alternative to radiology in the assessment of small bowel disease. Inflamm Bowel Disease. 2005;11(2):146-153.
Parente F, Greco S, Molteni M, et al. Oral contrast enhanced bowel ultrasonography in the assessment of small intestine Crohn's disease. A prospective comparison with conventional ultrasound, x ray studies, and ileocolonoscopy. Gut. 2004;53(11):1652-1657.
Back To Top
---
RSNA 2019: Diagnosing Crohn disease: Contrast-enhanced vs. conventional ultrasound. Appl Radiol.
About the Author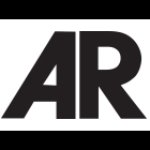 Cynthia E. Keen is a New York City area-based medical writer specializing in clinical subjects and healthcare technology. She writes feature articles for Applied Radiology and the contents of the Applied Radiology newsletter.