Reducing Radiologists' Recommendations for Unnecessary Additional Imaging of Incidental Findings
By Staff News Brief
Advanced medical imaging is often a target for healthcare cost containment efforts. Radiologists can help reduce costs by avoiding unnecessary recommendations for additional imaging. A team of researchers from the Department of Radiology at the NYU Langone Medical Center described their methodology for review and recommended strategies in an article published in the July issue of the Journal of the American College of Radiology.
A previous study conducted in 2009 of nearly six million diagnostic imaging exams performed between 1995 and 2008 at Massachusetts General Hospital in Boston showed that over 13 years, the unadjusted rate of recommendations for additional imaging (RAI) doubled from about 6% per annum to 12%. Additionally, the odds of any one examination resulting in a RAI increased by 2.16 times from 1995 to 2008.1
Lead author, Ankur M. Doshi, M.D., Assistant Professor of the Department of Radiology, and colleagues conducted a study to determine the frequency and characteristics of avoidable RAIs within interpretations of abdominal and pelvic CT and MRI examinations performed at NYU Langone Medical Center in Manhattan. They identified a total of 1,006 RAI within abdominal and pelvic CT and MRI exams performed during a 6-month period starting January 2011. These 1,006 RAI were present in examinations performed on 931 patients, one fourth of whom were seen in the emergency department.
Criteria for potentially avoidable RAI included:
Demonstration of at least two years of stability of the indeterminate finding;
A prior examination that definitively characterized the indeterminate finding; or
The recommended additional examination was already performed in the previous 6 months and provided the relevant information
Forty-one recommendations, or 4.1% of the total of 1,006 RAI, were avoidable. Of these, the recommended exam had been performed within the previous six months for 10%. The indeterminate finding had been stable for two years in 29%, and prior definitive characterization had been made for 61%.
The finding of concern was not reported on the key prior examination in about half of the cases, highlighting the importance of directly reviewing the prior images.
In over half of the 41 RAI, the key prior examination was a different modality. The authors pointed out that this reinforces the importance of reviewing studies performed in different modalities and imaging areas before making an RAI. They acknowledged that navigating a large number of prior examinations can become cumbersome in PACS environments that do not clearly highlight the most relevant prior examinations. Equally cumbersome is the difficulty of reviewing the records of patients with complex medical histories and numerous previous hospitalizations.
"Such situations illustrate the need for optimized PACS architecture with improved organization of relevant prior examinations so that they can be immediately identified and made available to the interpreting radiologist," they wrote. They also noted that prior chest CTs are particularly helpful for evaluation of indeterminate findings in the upper abdomen.
REFERENCES
Sistrom CL, Dreyer KJ, Dang PP et al. Recommendations for additional imaging in radiology reports: multifactorial analysis of 5.9 million examinations. 2009 Radiology 253(2): 453-461.
Doshi AM, Kiritsky M, Rosenkrantz AB. Strategies for avoiding recommendations for additional imaging through a comprehensive comparison with prior studies. 2015 12(7): 657-663.
Back To Top
---
Reducing Radiologists' Recommendations for Unnecessary Additional Imaging of Incidental Findings. Appl Radiol.
By
Staff News Brief
|
August 04, 2015
About the Author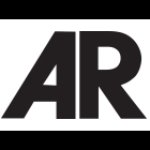 Staff News Brief