Is preoperative imaging of benign rectal lesions unnecessary?
By Staff News Brief
Transrectal ultrasound and magnetic resonance imaging (MRI) may not have preoperative clinical value for benign rectal lesions, according to a study in the October issue of Diseases of the Colon and Rectum. Researchers from Florida Hospital in Orlando and Manchester Royal Infirmary in the United Kingdom determined in a retrospective study of over 600 patients that preoperative imaging did not accurately identify invasive disease or affect the incidence of malignancy, margin involvement, or salvage surgery.
While transrectal ultrasound and MRI provides valuable information about malignant rectal lesions, controversy exists about whether these exams provide any value to surgeons prior to surgical excision.
The researchers explained that one reason preoperative imaging continues to be performed before surgical excision of benign lesions is that some early rectal cancers presumed to be benign are diagnosed only after local excision is performed. If preoperative imaging could definitively identify malignancy, it could change patient management in some cases. The research team sought to determine this, based on the outcomes of 620 patients. Instead, they determined that the diagnostic value of both transrectal ultrasound and MRI was surprisingly low.
The patient cohort from the two hospitals included 272 patients who had either type of imaging exam prior to endoscopic surgery and 348 who did not have any imaging. The patients received treatment between 1997 and 2016 for both malignant and benign rectal lesions. An analysis of a matched sub-group included 162 patients who had imaging and 203 who did not.
Transrectal ultrasound identified only half of the patients with malignant tumors. MRI had a worse performance, identifying only 44%, or eight of the 18 patients who had an MRI. "Of the 40 patients with invasive disease on imaging, 17 were staged as cT2 or higher, but 82% of these were overstaged, and resulted in benign or pT1 final pathology," the authors reported. More than half of the lesions had imaging characteristics suggestive of malignancy but in fact were pathologically benign. The authors stated that if surgeons had relied upon the findings of preoperative imaging suggesting more advanced cancer requiring immediate radical surgery, these patients would have had unnecessary short- and long-term morbidity as well as higher healthcare expenses.
"In cases where the preoperative biopsy is benign and the polyp is clinically benign, the need for preoperative imaging is equivocal," wrote lead author Lawrence Lee, MD, PhD, of the Center for Colon and Rectal Surgery of Florida Hospital. "Clinically benign or equivocal lesions should instead undergo upfront local excision as an excisional (or big) biopsy and additional management based on final pathology."
REFERENCE
Lee L, Arbel L, Albert MR, et al. Radiologic evaluation of clinically benign rectal neoplasms may not be necessary before local excision. Dis Colon Rectum. 2018;61(10):1163-1169.
Back To Top
---
Is preoperative imaging of benign rectal lesions unnecessary?. Appl Radiol.
By
Staff News Brief
|
October 19, 2018
About the Author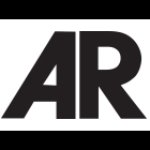 Staff News Brief