Breast cancer screening may not benefit older women with chronic illnesses
By
Should women older than 75 with chronic illnesses such as cardiovascular disease and diabetes undergo routine mammography?
That's the question addressed by researchers in a study published in the September 6, 2019, online edition of the Journal of the National Cancer Institute. Their analysis of data from more than 220,000 women suggests that older women will die from other health conditions before they develop cancer, and that older women with increased comorbidities may experience diminished benefit from mammography.
"Given the long natural history of breast cancer in older women and increased risk of non-breast cancer death with aging, there may be a point when older women may not live long enough to benefit from screening mammography," the researchers wrote. "Moreover, since rates of slow growing tumors increase with age, older women with limited life expectancies may experience less benefit from screening and a greater likelihood of harms from overdiagnosis and overtreatment, including a potential inability to tolerate or complete treatment regimens."
The study analyzed the 10-year cumulative incidence of breast cancer versus death from other causes according to comorbidity and age in the Medicare-linked Breast Cancer Surveillance Consortium (BCSC), a population-based cohort of women undergoing breast imaging in the United States. The study population consisted of 222,088 women aged 66 to 94 who had at least one screening mammogram between 1999 and 2010.
Dejana Braithwaite, PhD, an associate professor of epidemiology and oncology at Georgetown Lombardi Comprehensive Cancer Center in Washington, DC, and co-researchers from seven other institutions determined that 7,583 women were diagnosed with invasive breast cancer and 1,742 with DCIS. A total of 471 women died from breast cancer and 42,229 died from other causes during the 10-year period.
They also determined that women between the ages of 75 and 84 had a 24-fold greater likelihood of dying from other causes than of being diagnosed with breast cancer. The risk of dying from breast cancer accounted for 0.2% to 0.3% of all deaths, and that the risk was comparable for all women in the 66-to-94 age group. By comparison, the risk of death from non-breast cancer causes was 65% for women age 85 and older, 36% for women between 75 and 84, and 15% for women under 75.
"Our findings shed light on what age may be the best stopping point for mammography. If you have chronic illnesses after age 75, our findings do not support continuing mammograms," commented Dr. Braithwaite in a press release.
Karla Kerlikowske, MD, professor of medicine at the University of California-San Francisco, said, "We hope that future efforts can build on our evidence and inform discussions about optimal screening strategies for older women."
REFERENCE
Demb J, Abraham L, Miglioretti DL, et al. Screening mammography outcomes: risk of breast cancer mortality by comorbidity and age. JNCI. Published online September 6, 2019. doi.org/10.1093/jnci/djz172.
Back To Top
---
Breast cancer screening may not benefit older women with chronic illnesses. Appl Radiol.
By
Staff News Brief
|
September 10, 2019
About the Author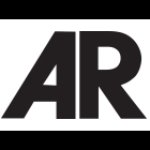 Staff News Brief