RapidAI Releases Workflow App for Treatment of Patients with Suspected Pulmonary Embolism
By News Release
Image Gallery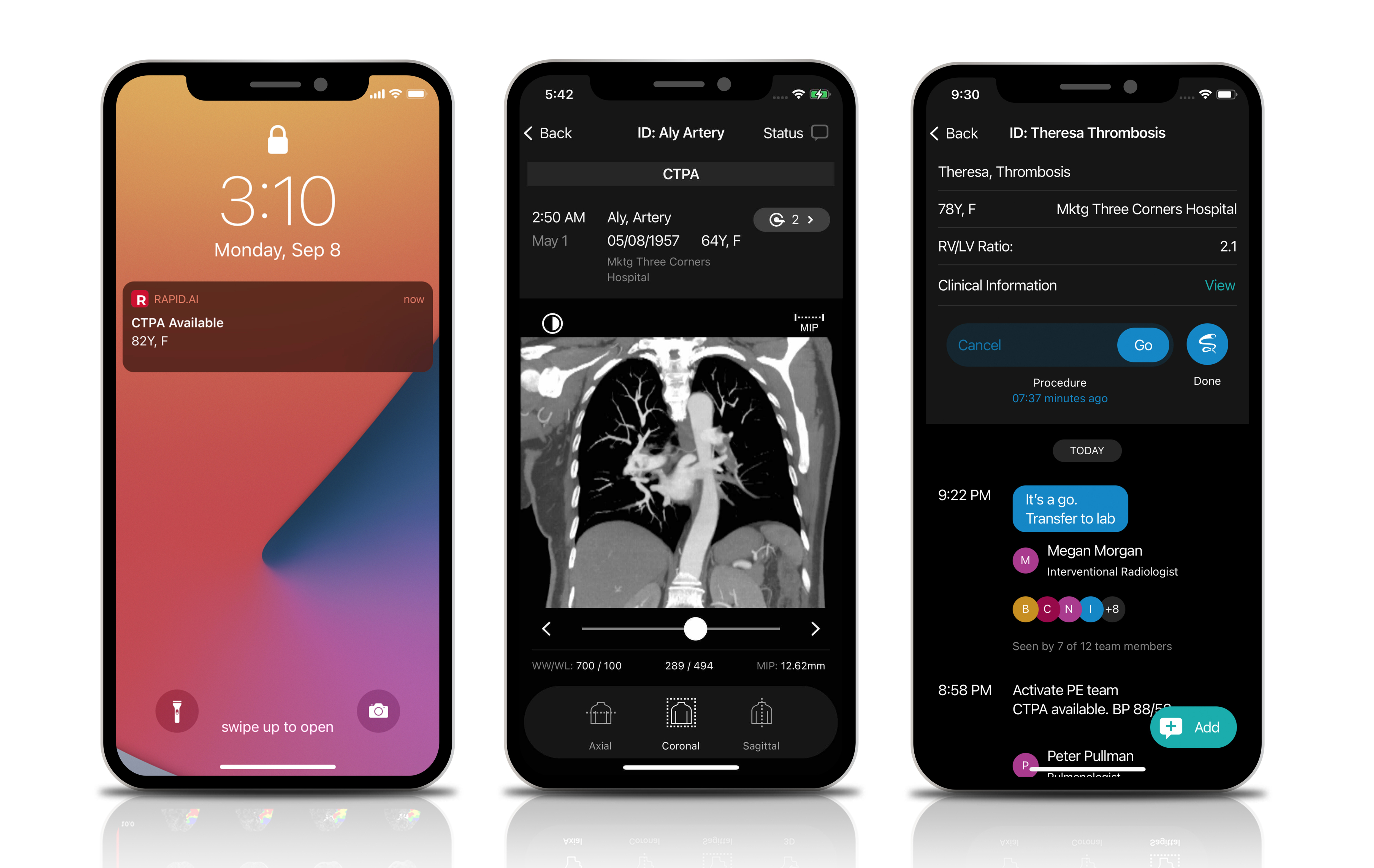 RapidAI announces the availability of Rapid Workflow for PE, a mobile and web-based app designed to help hospital teams align, activate and communicate about patient status to administer care faster in cases of suspected pulmonary embolism. Specifically, the solution helps reduce time to treatment by providing access anywhere, anytime to CTPA images and workflow communication tools; improve care coordination by streamlining communication and accelerating PE team activation; and optimize protocols by collecting patient status data that teams can utilize to improve their risk stratification and patient care processes.
"Rapid Workflow for PE is the next step in our journey to improving patient care," Don Listwin, CEO of RapidAI said. "When it comes to acute vascular diseases, time is of the essence. That's why we've created an extensible platform that addresses the specific needs of care teams across vascular and neurovascular conditions, providing these teams with the tools they need to work quickly to save lives."
The Rapid Workflow for PE solution is the result of RapidAI's partnership with Penumbra, Inc., established in November 2020, to develop solutions enabling faster clinical decision making for PE diagnosis and procedures.
"Pulmonary embolism can be a life-threatening condition and requires swift action to prevent serious complications," said James F. Benenati, MD, chief medical officer at Penumbra, Inc. "Through our collaboration, we are now able to arm healthcare providers with critical data to make decisions quickly and coordinate care more efficiently. It is exciting to see our shared vision to innovate pulmonary care come to life and further move the PE field forward with this latest advancement."
"Since the inception of our PERT team, we have been looking for ways to leverage advanced technologies to improve patient outcomes. Collaborating with RapidAI has allowed us to utilize their platform, first used to streamline the workflow in stroke, and bring this technology into the pulmonary embolism space. RapidAI will allow us to advance diagnostics, treatment algorithms, and communications across multiple providers and facilities," said Dr. Jay Mathews, Director Cardiac Catheterization Lab, Structural Heart, and PERT at Manatee Memorial Hospital.
Back To Top
---
RapidAI Releases Workflow App for Treatment of Patients with Suspected Pulmonary Embolism. Appl Radiol.
By
News Release
|
June 24, 2021
About the Author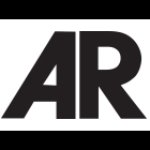 News Release