CEUS recommended as first-line liver imaging exam for the diagnosis of hemangiomas
By Staff News Brief
When a focal liver lesion is identified during ultrasonography, contrast-enhanced ultrasound (CEUS) should be the next imaging exam performed, according to a large multicenter study from Romania published in a recent issue of Medical Ultrasonography. In addition to its immediacy and low cost compared to CT and MR imaging, CEUS is a highly sensitive and very specific method for the diagnosis of hemangiomas.
Sophisticated contrast agents in use today are able to show tissue perfusion. Based on enhancement patterns in arterial, portal, and late vascular phases, they are able to identify different types of focal liver lesions. Increasingly CEUS is being used as an alternative examination to contrast-enhanced CT or MRI and Technetium-99m pertechnetate-labeled red blood pool studies.
The majority of focal liver lesions are benign, and most benign focal liver lesions are hemangiomas. Single or multiple lesions range in size from a few millimeters to 15-20 cm. They tend to be asymptomatic and therefore are most often identified as incidental findings. But large ones can cause pain, discomfort, or feeling of fullness in the right upper quadrant. Because of their prevalence, a team of researchers from eight university hospitals in Romania selected hemangiomas to evaluate the performance of CEUS in a large, prospective, multi-year study.
The national study evaluated 1,153 CEUS exams performed between February 2011 and May 2015. They were performed in de novo focal liver lesions, using low mechanical index ultrasound, following an intravenous bolus of 2.4 ml contrast agent (SonoVue® , Bracco, Milan, Italy). All patients had one to three focal liver lesions of any size discovered during B-mode ultrasonography. The same ultrasound machine was used when both B-mode ultrasound or CEUS exams were performed. In addition to a CEUS exam, all patients had either undergone a contrast CT or MRI or biopsy. The CEUS exams were interpreted by experts from each center who were blinded to the CT, MRI or histology results.
A total of 238 cases, or 20.6%, were diagnosed from CEUS images. An additional 24 cases were diagnosed by CT, MRI or biopsy. Eleven of the 238 cases diagnosed as hemangiomas were other types of focal liver lesions. Compared to contrast CT/MRI findings, CEUS had a 96.9% diagnostic accuracy. It had a 90.4% sensitivity, 98.8% specificity, 95.4% positive predictive value, and 97.4% negative predictive value.
Lead author Roxana Şirli, MD, of the Department of Gastroenterology and Hepatology at "Victor Babeş" University of Medicine and Pharmacy Timişoara, and co-researchers, stated that based on their study and prior peer-review journal published studies, "CEUS accuracy for the characterization of focal liver lesions is comparable to that of contrast CT and contrast MRI, and that the use of CEUS as a first line imaging method when faced with a new focal liver lesion is cost-efficient. Because of the demonstrated accuracy of CEUS in the Romanian study and others, the authors stated that "we can safely suggest to use CEUS as a first-line imaging technique when faced with a suspected hemangioma based on standard B-mode ultrasound, even in high risk patients in which clinical and serologic data should also be taken into consideration."
REFERENCE
Şirli R, Sporea I, Săndulescu DL, et al. Contrast enhanced ultrasound for the diagnosis of liver hemangiomas – results of a Romanian multicentre study. Med Ultrason. 2015 17;4:444-450
Back To Top
---
CEUS recommended as first-line liver imaging exam for the diagnosis of hemangiomas. Appl Radiol.
By
Staff News Brief
|
April 27, 2016
About the Author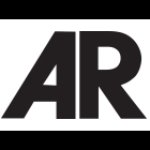 Staff News Brief