SIR Presents Gold Medals, Inducts New Fellows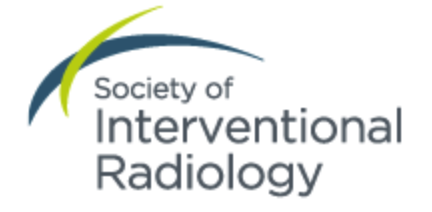 At the Society of Interventional Radiology (SIR) Annual Scientific Meeting, the SIR Gold Medal was awarded to Curtis W. Bakal, MD, MPH, FSIR; James G. Caridi, MD, FSIR; and Ziv J Haskal, MD, FSIR. These awards acknowledge distinguished and extraordinary service to SIR or to the specialty of interventional radiology.
"Each of this year's honorees have helped transform IR through their work and helped shape IR's future through their mentorship. I am proud to bestow these honors on such worthy physicians who are role models for all of us," said SIR 2022–2023 President Parag J. Patel, MD, MS, FSIR, an interventional radiologist and professor of radiology at the Medical College of Wisconsin, Milwaukee.
Curtis W. Bakal, MD, MPH, FSIR, was the SIR president from 2001–2002, previously serving on the SIR Executive Council and the editorial board of the Journal of Vascular and Interventional Radiology. He was the founding director of the IR Fellowship program at Montefiore and was an examiner for the American Board of Radiology. Along with his colleagues at Montefiore Einstein in New York, Bakal worked to refine the techniques of infrapopliteal angioplasty early in his clinical career. He represented the SIR on the TransAtlantic Intersociety Consensus working group (TASC I) and on the American Heart Association/American College of Cardiology Peripheral Vascular Disease Writing Group, two multispecialty efforts that resulted in comprehensive published guidelines for the diagnosis and treatment of peripheral arterial disease.
James G. Caridi, MD, FSIR, was member of the SIR Foundation Gala Committee from 2012–2015 and a donor to SIR Foundation. He supported research that advanced the specialty to the benefit of our patients and encouraged other IRs to follow his lead. A recipient of the SIR Foundation Pilot Research Grant in 2002, he also ran scientific studies that furthered our understanding of IR treatments, contributing to 6 book chapters and more than 60 peer-reviewed publications. Caridi passed away on Nov. 23, 2021, after a 10-year battle with cancer. A strong advocate for patients, he shared his experiences with members at SIR 2018 when he discussed his view as a patient on "the other side of the glass."
Ziv J Haskal, MD, FSIR, served as editor-in -chief of the Journal of Vascular and Interventional Radiology from 2011–2020 and was a long-serving member of the SIR Executive Committee and the SIR Foundation Board of Directors. He has chaired numerous committees within the American Heart Association, American College of Cardiology and the American College of Radiology and served in numerous societal leadership and committee positions, including as president of the Society of Gastrointestinal Interventions and International Society of Neurovascular Disease. In 2014, he was bestowed the Leaders in Innovation Award by SIR Foundation, and in 2007, he chaired the SIR Annual Scientific Meeting. He co-founded the Global Embolization Symposium and Technologies (GEST) meeting and coined its name.
The society also named its newest fellow at the annual meeting:
Barbara N. Hamilton, MD, FSIR, Desert Regional Medical Center, Palm Springs
Dayantha M. Fernando, II, MD, FSIR, University of California Irvine, Orange
Neil J. Resnick, MD, FSIR, Emory University School of Medicine, Atlanta
Allan I. Hoffman, MD, FSIR, Commonwealth Radiology Associates, Andover
Hirschel D. McGinnis, MD, FSIR, Steward Medical Group, Taunton
Vijay Ramalingam, MD, FSIR, Beth Israel Deaconess Medical Center, Boston
Salomao Faintuch, MD, MS, FSIR, Beth Israel Deaconess Medical Center, Boston
John M. Gemery, MD, FSIR, Dartmouth Hitchcock Medical Center, Lebanon
Joseph P. Erinjeri, MD, PhD, FSIR, Memorial Sloan Kettering Cancer Center, New York
Stuart J. Singer, MD, FSIR, Syracuse VAMC, Syracuse
Talia Sasson, MD, FSIR, University of Rochester, Rochester
Paul S. Brady, MD, FSIR, Albert Einstein Medical Center, Philadelphia
Maria Del Pilar Bayona Molano, MD, FSIR, University of Texas Southwestern, Dallas
Steven Y. Huang, MD, FSIR, MD Anderson Cancer Center, Houston
Derrick R. Siebert, MD, FSIR, Aspirus Wausau Hospital, Wausau
Matthew J. Scheidt, MD, FSIR, Medical College of Wisconsin, Milwaukee
Amy R. Deipolyi, MD, FSIR, West Virginia University, Charleston