Vascular ultrasound is accurate first-line imaging for large vessel giant cell arteritis
By Staff News Brief
Ultrasound of axillary arteries is a highly sensitive and feasible first-line imaging examination for patients with suspected giant cell arteritis (GCA), according to researchers from Aarhus University in Denmark. Findings of a prospective study that evaluated the diagnostic accuracy of axillary artery ultrasound with that of Fluorine-18-Fluorodeoxyglucose positron emission tomography/computed tomography (18F-FDG PET/CT) of patients suspected of new-onset GCA were presented in a scientific session at the 2018 American College of Radiology/American College of Rheumatology Annual Meeting held in Chicago in October.
GCA, the most common form of vasculitis in adults, is an inflammatory disease affecting the large blood vessels of the scalp, neck and arms. Most patients are over 50, and those with cranial GCA present with headaches, joint pain, facial pain, fever, and difficulties with vision.
However, patients with large-vessel GCA seldom have these symptoms, according to Berit Dalsgaard Nielsen, MD, of the Department of Rheumatology and the Department of Clinical Medicine. Instead, they often present with symptoms that mimic infection or cancer. As a result, patients may undergo extensive examinations and months-long delays in diagnosis. Diagnosis may be complicated by negative biopsies or the unsuitability of performing a biopsy of large vessels for some patients.
The study covered 90 patients, 46 of whom were diagnosed with large vessel GCA with or without concomitant cranial GCA. The reference diagnosis for large vessel GCA was a clinical diagnosis of GCA and an 18F-FDG PET/CT that revealed aortic and /or subclavian/axillary artery FDG uptake over liver uptake.
>
The researchers reviewed ultrasound examinations performed by experienced sonographers for the presence or absence of the "halo sign" and its sensitivity and specificity measured. They measured intima media thickness (IMT) and performed a ROC curve analysis to estimate the axillary IMT cut-off.
Seventy-six percent of the patients with large vessel GCA had a positive axillary ultrasound, for a sensitivity of 76% and a specificity of 100%. Fifty-three of the 73 PET positive axillary arteries in large vessel GCA patients were axillary ultrasound positive. Dr. Nielsen reported that an IMT cut-off value of 1.0 mm revealed a sensitivity of 70% and a specificity of 93%.
"The high accuracy compared to PET and CT indicates that vascular ultrasound is a reasonable first-line imaging test not only in suspected cranial GCA patients, but in all GCA-suspected patients," said Dr. Nielsen. "In GCA fast-track clinics, the inclusion of axillary ultrasound may make additional large-vessel examination redundant, accelerating large vessel GCA diagnosis and sparing patients unneeded examinations."
REFERENCE
Nielsen BD, Tønder Hansen I, Keller KK, et al. Ultrasound diagnosis of large vessel inflammation in new-onset treatment+näive GCA patients using Fluorine-18-Fluorodeoxyglucose PET/CT as the reference standard - a prospective study of 86 patients suspected of GCA. Arthritis Rhematol. 2018;70(suppl 10). https://acrabstracts.org/abstract/ultrasound-diagnosis-of-large-vessel-inflammation-in-new-onset-treatment-naive-gca-patients-using-fluorine-18-fluorodeoxyglucose-pet-ct-as-the-reference-standard-a-prospective-study-of-86-pa/. Accessed October 24, 2018.
Back To Top
---
Vascular ultrasound is accurate first-line imaging for large vessel giant cell arteritis. Appl Radiol.
By
Staff News Brief
|
November 12, 2018
About the Author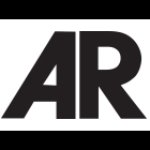 Staff News Brief