The SECURE study: Confirming the safety of gadoterate meglumine
By Staff News Brief
A multinational study of more than 35,000 patients who had a MRI scan with gadoterate meglumine has verified that it is a well-tolerated gadolinium-based contrast agent (GBCA) and has an excellent safety profile. Only 0.12% of these patients experienced adverse events, according to findings published in the Journal of Magnetic Resonance Imaging<.
The scope of the SECURE Study, which commenced in November 2008 and ended in May 2013, was global. 118 hospitals in 10 countries located in Europe, Asia, South Asia, the Middle East and South America participated. The study's objectives were to prospectively investigate the safety of gadoterate meglumine (Dotarem® or Magnescope®, Guerbet, Roissy-Charles de Gaulle, France) in observational conditions and to assess the overall incidence of nephrogenic systemic fibrosis (NSF) in patients with renal impairment.
Gadoterate meglumine is a macrocyclic paramagnetic GBCA with high thermodynamic stability. First used in Europe in 1989, it has since been approved in more than 80 countries, including the United States starting in 2013. Patients included children (4.6% of total) and adults with or without renal impairment. 407 patients enrolled in the SECURE Study had experienced a prior reaction to contrast agents. Follow-up for each patient was conducted following their MRI examinations.
The 514 patients with renal impairment had an additional follow-up appointment with their physicians at least 90 days following their MRI examinations to determine if they had any symptoms suggestive of NSF. This subgroup included 81% with moderate impaired renal function and approximately 13% who had severe and/or end-stage impaired renal function.
A total of 44 patients experienced 70 adverse events that possibly could be related to the contrast agent. The majority of adverse events were mild (47.6%) or moderate (19%) in intensity, with the most frequent adverse drug reactions being urticaria, nausea and vomiting. Nine adult patients experienced severe adverse events, three of which were considered possibly related to gadoterate meglumine. Principal investigator Professor Philippe Soyer, MD, PhD, head of the Department of Body and Interventional Imaging and chairman of the radiology department at Hôpital Lariboisière in Paris, and co-authors reported that there was no statistically significant difference between patients with and without adverse drug reactions according to gender, age, body mass index (BMI), mean volume, or mean dose of gadoterate meglumine injected. Patients who had a medical history of allergies and previous reactions to contrast agents had a higher risk of experiencing an adverse drug reaction.
The study also evaluated image quality of the MRIs, which was reported as 99%. The MRI examinations of patients who received the recommended doses of gadoterate meglumine (0.18-0.66 ml/kg) had the best image quality, suggesting that high doses do not improve image quality.
REFERENCE
Soyer P, Dohan A, Patkar D, et al. Observational Study on the Safety Profile of Gadoterate Meglumine in 35,499 Patients: The SECURE Study. J Magn Reson Imaging. Published online October 11, 2016. doi: 10.1002/jmri.25486.
Back To Top
---
The SECURE study: Confirming the safety of gadoterate meglumine. Appl Radiol.
By
Staff News Brief
|
November 15, 2016
About the Author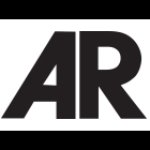 Staff News Brief