The Role of AI and Smart Injector Technology in Cardiac CTA
By
The radiologist's ability to deliver high-quality, consistent image interpretation is essential to patients and referring physicians, as images have the power to inform and change patient management.
"Our ability to accurately interpret images is dependent on having high image quality and consistency with minimal variation in our expected standards. We need to know that every time we release an interpretation, it's a high-quality product that's going to be useful to our patients and referring physicians," said Jill Jacobs, MD, MS-HQSM, chief of cardiac imaging and professor of radiology at NYU Langone Health, New York University Grossman School of Medicine.
Dr. Jacobs said uniformity and consistency are particularly important in cardiac computed tomography angiography (CCTA) exams. "We develop our protocols to be able to achieve optimal arterial and cardiac enhancement so we can clearly see the structures we need to evaluate. Inconsistency in our protocols tends to decrease the quality of the exam, which negatively affects our interpretation. With advancing technologies, we can decrease inconsistencies in the image quality, improving our ability to be definitive about our diagnosis," she said.
Yet as imaging enterprises expand, standardizing imaging and contrast protocols within a network of scanners becomes increasingly challenging. This is where smart CT solutions, such as CT power injectors enhanced with artificial intelligence (AI) can help radiologists deliver the best interpretations possible.
"Advances in technology have enabled radiologists to produce high-quality diagnostic images by optimizing and standardizing protocols in contrast delivery, thereby allowing us to reduce contrast dose and improve patient safety," she said.
Dr. Jacobs said integrating AI with power injectors supports a wide range of patient care. In addition, AI can help reduce contrast dose and preserve the patient's kidney health. "AI might help us to determine the optimal contrast load for the patient, with the ability to predict potential renal function changes due to delivery of that contrast load," she said.
Smart CT injectors can also simplify, standardize, and automate contrast protocols to improve technologists' workflow and increase patient safety. For example, AI tools have the potential to reduce extravasation rates, one of the most common complications during high pressure contrast injection. By leveraging AI, the contrast injection can be automatically paused if an extravasation is detected by the CT injector.
The integration of AI and power injectors could lead to economic benefits, particularly in managing contrast expenses. More importantly, though, it could impact patient outcomes.
"We don't want to overuse or waste contrast that we don't need to complete our studies. We want to protect people's kidneys, too, so we want to keep the dose of the contrast as small as we can while still enabling us to produce a great study," said Dr. Jacobs.
For these reasons, it's predicted that demand for smart CT injectors will grow over the next few years, helping imaging professionals maximize the advanced capabilities of SmartInject Solutions. There's also anticipated integration of IT and contrast media protocoling with radiation dose management, which will further drive demand.1
Reference
Contrast Media Injectors Market Growth, Trends, Overview | 2022 -27. Mordorintelligence.com. https://www.mordorintelligence.com/industry-reports/contrast-media-injectors-market. Published 2022. Accessed September 14, 2022.
Back To Top
---
The Role of AI and Smart Injector Technology in Cardiac CTA. Appl Radiol.
About the Author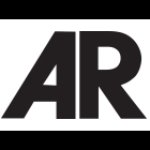 McKenna Bryant is a freelance healthcare writer based in Nashotah, WI.