Bracco Diagnostics Expands its Smart Injector Platform
By Staff News Brief
Bracco Diagnostics Inc., the United States subsidiary of Bracco Imaging, is introducing a fully integrated and connected MR contrast injector to its smart injector platform.
The new MR contrast injector collects and aggregates patient data, including contrast injection history, to help clinicians manage and track information necessary for long-term quality care objectives. It automatically captures pertinent post-procedural information and connects to the facility's PACS where data can be reviewed and re-distributed (if warranted).
"This solution empowers the clinician to generate the most effective protocol based on patient-specific criteria, including one's previous injection history, right at the point of care. It's the evolution protocoling has been waiting for; moving it from an art to more of a science," said Cosimo DePinto, Vice President of Marketing at Bracco Diagnostics Inc.

Bracco's solutions focus on patient care and the power of choice, giving healthcare providers the ability to assess each patient's personal needs and decide upon the best contrast media option for their patients. With solutions focused on MRI, X-ray/CT, Ultrasound and Nuclear Medicine, Bracco's innovative technologies help radiologists improve workflow, optimize image quality and maximize efficiency.
"As a market leader in contrast imaging, RSNA attendees can learn more about our industry-leading agents, our state-of-the-art delivery systems, and our innovative software solutions by visiting our booth in South Hall. We have an unprecedented offering which spans every imaging modality, including CT, MR, and Ultrasound contrast, Nuclear Medicine agents, and unique smart delivery systems in informatics software," said DePinto.

The company is dedicated to funding education for the medical community with comprehensive, programs tailored to address today's health care challenges. This year Bracco is featuring interactive product-and-services carousels so RSNA attendees can explore Bracco's innovative offerings and clinical breakthroughs in a different way.
DePinto added, "at Bracco we feel a strong obligation to help customers improve workflow, product utilization and comply with the latest regulations and that's what visitors can expect to learn about at our booth".
Bracco invites attendees to participate in creating a digital collage that signifies a shared vision of the future of diagnostic imaging. For participating, attendees will receive their own customized, unique planner containing information about CT Colonography and Colorectal Cancer Screening.
RSNA Booth: 1911
Back To Top
---
Bracco Diagnostics Expands its Smart Injector Platform. Appl Radiol.
By
Staff News Brief
|
November 20, 2018
About the Author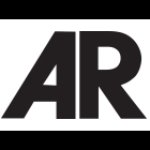 Staff News Brief