The Amsterdam Pediatric Wrist Rules: A clinical decision rule for ordering x-ray exams of acute wrist injuries in children
By Staff News Brief
Wrist trauma and distal forearm fractures are among the most common injuries of children admitted to hospital emergency departments. In the United States alone, an estimated $2 billion or more is spent annually to treat these injuries.1 Although a large percentage of patients ultimately do not need imaging, radiographs are routinely ordered, resulting in wasted time, resources and financial expense.
Researchers from the Netherlands developed the Amsterdam Pediatric Wrist Rules, a clinical decision rule whose validation is described in an article published online in the Aug. 23, 2015 Pediatric Radiology.2 The result of a multicenter, prospective, 3-year-long study begun in April 2011, the rules provide much needed guidelines to help determine if an X-ray exam should be ordered in children after blunt wrist trauma.
The rules were developed from data consisting of 18 clinical variables, including patient characteristics, physical examination and functional testing. The outcome of the study was the presence or absence of a radiologically detected fracture of the distal forearm (radius, ulna or both) diagnosed by the attending radiologist. Buckle fractures and bowing fractures were considered to be true fractures, and a combined fracture of the ulna and radius was recorded as a single fracture.
A total of 787 patients was enrolled. Four-hundred-eight patients representing the development cohort received treatment at the Academic Medical Center of the University of Amsterdam. The validation cohort included 379 patients treated at one of 3 non-academic teaching hospitals.
A total of 46.3% of the participants were diagnosed with a fracture of the distal forearm in the development cohort and 47.5% in the validation cohort. By applying the Amsterdam Pediatric Wrist Rules, the number of radiographs would have been reduced by 22%.The authors pointed out that in 2009 in the Netherlands, 2,000 fewer children per 100,000 with acute wrist injuries could have avoided an x-ray exam, at a cost savings of about 96,000 euros per 100,000 patients.
"For each patient treated at all four hospitals, we validated the model we developed, and calculated the probability of a distal forearm fracture using the prediction model for all the children treated at the three teaching hospitals. We established a cutoff value for a predicted probability of 23% beyond which the Amsterdam Pediatric Wrist Rules recommend radiographic imaging for all children with wrist trauma and below which none would undergo radiographic imaging," wrote lead author and resident in radiology Annelie Slaar, MD, and co-researchers.
In the validation study, 7 of 170 fractures, or 4.1%, would have been missed using the decision model. Six of the missed fractures were buckle fractures of the distal radius and one was a non-displaced distal radius fracture with a buckle component. None of these fractures needed closed reduction or operative treatment, and would have been treated with a splint. Notably, this type of treatment would be identical to treatment for pediatric patients diagnosed with a contusion or sprain of the wrist. Therefore, the authors state that it would not have therapeutic conseuences if those fractures were missed or if the diagnosis were delayed.
The authors report that a forthcoming study will evaluate the impact of the Amsterdam Pediatric Wrist Rules on the number of radiographs, emergency department waiting times, and health care costs. This study started in 2015 in the region, and its estimated end date will be December 2016.
REFERENCES
Ryan LM, Teach SJ, Searcy K, et al. Epidemiology of pediatric forearm fractures in Washington, DC. 2010 J Trauma 69:S200–205.
Slaar A, Walenkamp M MJ, Bentohami A, et al. A clinical decision rule for the use of plain radiography in children after acute wrist injury: development and external validation of the Amsterdam Pediatric Wrist Rules. Pediatr Radiol. Published online August 23, 2015.
Bentohami A, Walenkamp M MJ, Slaar A, et al. Amsterdam wrist rules: A clinical decision aid. 2011 BMC Musculoskeletal Disorders 12:238.
Back To Top
---
The Amsterdam Pediatric Wrist Rules: A clinical decision rule for ordering x-ray exams of acute wrist injuries in children. Appl Radiol.
By
Staff News Brief
|
September 29, 2015
About the Author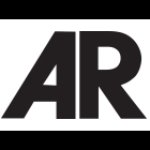 Staff News Brief