Snapshot study: Response to radiology report follow-up recommendations at D.C. hospital
By Staff News Brief
With the advent of PACS and rapid online access to radiology images and reports, direct communications among radiologists and referring physicians have markedly diminished. With this trend, the significance of the content of radiology reports has increased. Additionally, radiology departments have implemented a variety of proactive protocols and automated systems to report and to monitor the notification to referring physicians of critical results and incidental findings of clinical significance. But very few have monitoring systems to determine if recommendations for follow-up imaging examinations or other clinical actions are performed.
Radiologists at the Children's National Medical Center in Washington, D.C. conducted a 30-day "snapshot" evaluation of the percentage and type of follow-up recommendations made in radiology reports and the response by referring physicians. If what they discovered — that nearly one-third of both imaging- and non-imaging related recommendations were not followed— radiology departments may find that a value proposition of diagnostic imaging professional services will be to conduct follow-up audits of clinically important recommendations as well.
Matthew T. Whitehead, MD, and colleagues identified 453 radiology reports of 370 unique patients that contained specific follow-up recommendations to ordering physicians. These represented 4.5% of all 11,751 radiology reports prepared during May 2016. Almost half (49%) of the follow-up recommendations made were for inpatients, with the remainder equally divided between emergency patients and outpatients.
A total of 140 recommendations, or 31%, were not carried out. Only 19 were acknowledged in the patients' medical records. The authors were able to determine from clinical notes that imaging procedures, not the ones recommended, were ordered for three patients. Treatment other than what was recommended was given to eight patients, and "clinical observation" relating to the patient's condition was identified in 29 cases.
The types of recommendations included follow-up imaging exams, laboratory tests, and non-radiology actions to be taken, such as line/tube repositioning and consultations with subspecialists. Failure to order specific imaging recommendations with respect to type of exam or time frame to perform it varied from 50% to 61%. 35% of line/tube repositioning recommendations were ignored, as were two recommendations for consultation with subspecialists.
The authors reported that neither the type or strength of radiologists' recommendations correlated with whether the recommendation was carried out. Interestingly, the addition of telephone conversations with the referring physicians had no impact on whether the ordering physicians acted upon the recommendations. The authors were unable to determine if the patients' parents or guardians had been advised of the recommendations and if these individuals elected not to accept and comply with the radiologists' advice for the pediatric patients. They also were not able to determine if recommendations made were acted upon, but at a different facility and/or with providers who were not affiliated with Children's National Medical Center.
But they wrote, "In 86% of these [non-compliant] cases, it is unclear whether the recommendation was ever seen and understood by the clinician, let alone the patient [parent or guardian]. This is perhaps the bigger problem. If the clinician has digested the information from the imaging study and made a conscientious decision not to follow the recommendation, that might be a different problem altogether."
The authors made several recommendations. These included:
Use of specific, straightforward, and unambiguous terminology when making a follow-up recommendation in a radiology report.
Adoption of an enhanced radiology report template that provides personalized recommendations to direct clinicians on the need for and timing of follow-up imaging based on current guidelines.
Electronic notifications and audit systems to monitor compliance with follow-up recommendations.
"The radiology community should be wary of our study's findings and take steps to improve adherence to radiology recommendations," they concluded.
REFERENCE
Lee B, Otero HJ, Whitehead MT. The fate of radiology report recommendations at a pediatric medical center. Pediatr Radiol. Published online August 29, 2017.
Back To Top
---
Snapshot study: Response to radiology report follow-up recommendations at D.C. hospital. Appl Radiol.
By
Staff News Brief
|
October 24, 2017
About the Author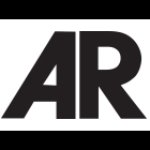 Staff News Brief