RSNA 2019: Tracking improves follow-up imaging compliance in incidental lung nodules
By Staff News Brief
A radiologist-driven tracking system can improve the timeliness of computed tomography (CT) surveillance imaging following discovery of incidental lung nodules, according to radiologists at National Jewish Health (NJH), a Denver hospital specializing in respiratory diseases.
In 2011, NJH created a "tracker phrase" system that was integrated with the hospital's radiology information system (RIS) and a newly created electronic lung nodule registry to monitor lung nodules. Tracker system categories were based on 2005 Fleischner Society guidelines and updated with the release of guidelines for subsolid nodules in 2013. The hospital's lung nodule registry stores the date of each patient's index exam, the tracker phrase, lung cancer risk, recommended dates for follow-up imaging, and results of chest CT exams.
Interpreting radiologists add a category to the report whenever an incidental lung nodule is identified in a patient's chest CT. This command automatically populates the radiology report with recommended follow-up. Tracker phrases are data-mined into the lung nodule registry, which automatically calculates dates for follow-up CT. The registry also generates patient and provider reminders when these exams have not been performed within 30 days of their due dates.
Debra S. Dyer, MD, FACR, Chair of the Radiology Department, and colleagues defined timeliness of follow-up exams as a CT performed within 13 months of the index examination.
Using the hospital's electronic health records system, the researchers identified 41,692 chest CTs of adult Colorado residents performed between 2008 and 2016. A total of 1,253 reports describing incidental pulmonary nodules were randomly selected for review, including 421 before tracker system implementation and 832 after. Each group was almost evenly divided according to gender and age.
High-risk patients were defined as those with a history of lung cancer and/or chronic obstructive pulmonary disease (COPD), or with two of three conditions: age over 50, a parent/sibling with lung cancer, and/or a history of 20+ years of smoking. Fifty-eight percent of pre-tracker patients were diagnosed as high risk and 69% in the post-tracker group.
"There was a 10% increase in timely follow-up for patients who were in the tracker system. Our sample showed that 44% of the pre-tracker group had timely exams compared to 55% in the post-tracker group, which was statistically significant," said Dr. Dyer. "After adjusting for age 65 years or older, and risk status, patients who were tracked were 44% more likely to have timely follow-up. A high-risk status and being 65 or older at the time of the index CT increased the likelihood of timely follow-up."
"Between 2011 and 2016, 34% of 16,110 unique Colorado-based patients had at least one tracker phrase recommending follow-up imaging. More than half of these patients had a recommendation for a 12-month follow up. Nine percent were categorized as 'Track DX,' the recommendation for an immediate diagnostic workup," said Dr. Dyer, adding that the hospital tumor board receives a weekly list of such patients who have not had the recommended workup following their index CT.
Dr. Dyer believes that the key to effectiveness and compliance by radiologists is keeping the system simple. "We deliberately incorporated the system into our speech recognition dictation process. Tracker categories are visible to us when we are dictating as a list of 'extras' that we can add to the report. A radiologist can either make a voice command or click on a list and select the category. Either will populate the report."
REFERENCE
Dyer DS, Zelarney P, Carr, L, et al. Radiologists improve timeliness of CT follow-up for incidental lung nodules with a novel 'Tracker' system. (SSM06-06). Radiological Society of North America 2019 Scientific Assembly and Annual Meeting, December 1-6, 2019, Chicago, IL. archive.rsna.org/2019/19014964.html. Accessed December 20, 2019.
Back To Top
---
RSNA 2019: Tracking improves follow-up imaging compliance in incidental lung nodules. Appl Radiol.
By
Staff News Brief
|
January 08, 2020
About the Author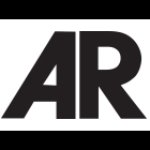 Staff News Brief