RSNA 2018: Pelvic MRI recommended exam for suspected uterine fibroids
By Staff News Brief
A pelvic magnetic resonance imaging (MRI) scan may have a role in the routine work-up of patients with suspected symptomatic uterine fibroids, Emory University interventional radiologists told attendees of a scientific session at RSNA 2018 in Chicago. They presented findings of a study showing that MRI changed patient management in 28% of cases and identified 2 patients with a previously undetected malignancy.
The radiologists conducted the study to determine the impact of pre-procedural pelvic MRI on the clinical management and treatment of 300 patients undergoing work-up for suspected uterine fibroids between 2013 and 2017, most at Emory University Hospital's interventional radiology department. The women ranged from 36 to 51 years of age. More than three-fourths were African-American, followed by Caucasian (15%), Asian (4%), and Hispanic (2%).
Julie Cronan, MD, reported that pelvic MRI findings changed the treatment plans of 85 patients, or 28%. Forty-seven patients (16%) were diagnosed with adenomyosis, a condition in endometrial tissue encroaches into the uterine muscles. Two patients were diagnosed with endometriosis and two patients with hydrosalpinx. Infarcted fibroids were identified in 10 patients and intracavitary fibroids in eight.
Six patients were normal, one had uterine fibroids considered too large to respond to uterine-sparing treatment. Nine had findings that led to immediate biopsy. Of this group, one patient had a grade 1 endometrial adenocarcinoma and another patient had grade 3 uterine leiomyosarcoma.
"Fibroid location and vascularity was the most common reason for change in plan, as devascularized fibroids were felt to be unlikely to respond to endovascular therapy," Dr. Cronan said. "For three patients who received a new diagnosis of adenomyosis, the offered treatment plan shifted to uterine artery embolization (UAE) as adenomyosis is best treated with smaller embolic particles. An additional 13 patients were advised not to undergo UAE alone. Alternative treatments included myomectomy, myomectomy then UFE, hysterectomy, hysteroscopy with dilation and curettage. Conservative management was recommended for one patient."
Dr. Cronan said the study supports the recommendation that patients with suspected uterine fibroids undergo pelvic MRI in addition to pelvic ultrasound. She and her colleagues believe MRI deserves stronger routine consideration in cases of suspected uterine fibroids. But she noted that further research is needed to determine which patients would benefit most from pelvic MRI.
"Although further research is definitely warranted, especially in regard to cost efficacy and risk stratification of this patient population, our data raises the question that pelvic MRI may have a viable role in the work-up of all patients with suspected uterine fibroids, not just those considering uterine fibroid embolization," Dr. Cronin told Applied Radiology.
REFERENCE
American College of Obstetricians and Gynecologists Committee on Practice Bulletins - Gynecology. ACOG practice bulletin no. 128. Diagnosis of abnormal uterine bleeding in reproductive-aged women. Obstet Gynecol. 2012 120;1:197-206.
Back To Top
---
RSNA 2018: Pelvic MRI recommended exam for suspected uterine fibroids. Appl Radiol.
By
Staff News Brief
|
January 24, 2019
About the Author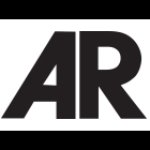 Staff News Brief