RSNA 2017: Carestream Health introduces three new products at RSNA
By Staff News Brief
Carestream Health, a worldwide provider of medical imaging systems and IT solutions, is showcasing three new products at the 2017 RSNA. These include a new mobile X-ray system, workflow orchestration software, and new advanced metal artifact reduction software for Carestream's OnSight 3D Extremity System.
Previewing Carestream DRX-Revolution Nano Mobile X-ray System
This new DRX-Revolution Nano Mobile X-ray System is a lightweight 200 pound non-motorized system that utilizes carbon nanotube technology to significantly reduce its size and weight when compared to existing mobile X-ray systems. Currently a work-in-process, it is schedule for commercial availability in 2018.
The new system includes a fully integrated digital workflow, a sleek design with enhanced visibility over and around the system, easy maneuverability and positioning, and an advanced lithium iron phosphate battery to extend the life of the system.
Workflow Orchestrator
The Workflow Orchestrator designed to work with Carestream's Clinical Collaboration Platform, offer a variety of features that can enable greater productivity, quality and collaboration for radiology reading workflows to optimize reporting times. The Orchestrator's productivity module directs imaging exams first to appropriate clinical subspecialists and then if necessary to all available radiologists. Exams can be assigned to specific radiologists according to a referring physicians preference and affiliations with hospitals or healthcare facilities.
The quality module of the software offers comprehensive management reports for peer review. Chat and screensharing capabilities is offered by the communication module. Administrative features allow corrections to exam data as well as the ability to add specialties for radiologists.
The new Workflow Orchestrator's imaging analysis, together with Carestream's native multimedia reporting capabilities and advanced machine learning algorithms integrated from a third party, is intended to equip radiologists with tools that can help prioritize exam reading.
The software is now commercially available for order and is expected to ship in the first quarter of 2018.
Advanced Metal Artifact Reduction Software for OnSight 3D Extremity System
New optional advanced metal artifact reduction software for the OnSight 3D Extremity system is designed to make it easier for radiologists and orthopedic surgeons to accurately diagnose a patient's condition and develop treatment plans. Users have the ability to adjust and optimize image processing software according to the amount of metal present in a patient.
An intuitive touch screen interface allows technologists to adjust for either moderate or complex metal content. The metal artifact reduction software can be activated prior to the scan or applied after an original reconstruction is complete. Corrected images are retained with original images for viewing and to faciltate comparison.
This software program is currently pending U.S. Food and Drug Administration 510(k) clearance.
Back To Top
---
RSNA 2017: Carestream Health introduces three new products at RSNA. Appl Radiol.
By
Staff News Brief
|
November 28, 2017
About the Author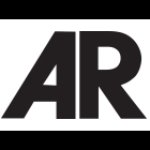 Staff News Brief