RSIP Vision Releases Articular Cartilage Segmentation Tool for MR Images
By News Release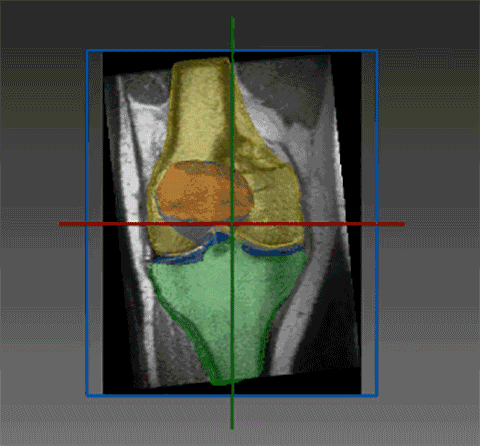 A new articular cartilage segmentation tool from RSIP Vision provides non-invasive and automatic assessment of chondral lesions in MRI scans. This new software module enables quick, precise, deep learning-based segmentation of joint cartilage from MRI scans of hips, knees, and ankles. RSIP Vision's advanced medical imaging algorithms provide accurate measurement of the location, geometry and boundaries of osteochondral lesions in MRI images, which enable the physician to easily evaluate the extent of the damage, select the appropriate treatment and assess its efficacy.
Chondral lesions are particularly prevalent among young and active patients, including athletes. Due to the avascular nature of articular cartilage, the healing potential is limited. These lesions hinder the indispensable role that cartilage plays in creating a smooth, low-friction surface for transmission of forces across the joint. In many cases, chondral lesions limit the athlete's ability to participate in sports – and can even affect their daily activities. Cartilage segmentation is a crucial solution that helps the physician choose the optimal treatment plan for the patient. To assist the physician's assessment of the most suitable procedure from a variety of cartilage-sparing procedures (mosaicplasty, micro-fracture, osteochondral autograft transfer system, autologous chondrocyte implantation), the articular cartilage is imaged using an MRI, segmented and then evaluated for lesion size (diameter), shape and boundaries. Any viable cartilage in non-weightbearing areas is also mapped for possible cartilage transfer (such as mosaicplasty or OATS).
The new module from RSIP Vision utilizes state-of-the-art deep learning (DL) algorithms designed to deal with MRI scans of cartilage in hip, knee, and ankle joints. Vendor-neutral and available to third-party MRI manufacturers and medical device vendors, this new solution enables physician operators an improved way to evaluate cartilage damage, select the optimal treatment option and follow-up postoperatively.
"It is very valuable to be able to accurately map chondral lesions preoperatively," said Dr Shai Factor, an orthopedic surgeon at Tel Aviv Sourasky Medical Center in Israel. "Analysing the parameters of the lesion and its boundaries allows the surgeon, along with the patient, to choose the ideal cartilage repair technique. Additionally, in cases where cartilage transfer is the chosen option, this technology will make it possible to map the donor cartilage area, as well, and plan the surgery in the best way that will lead to better outcomes."
Back To Top
---
RSIP Vision Releases Articular Cartilage Segmentation Tool for MR Images. Appl Radiol.
By
News Release
|
July 14, 2021
About the Author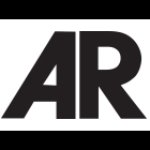 News Release