Rib fractures easier to identify with "unfolding" rib CT software
By Staff News Brief
Rib fractures are among the most common chest injuries following blunt chest trauma, occurring in about 10% of patients. It is important to identify rib fractures because they may lead to complications such as a pneumotherax or may indicate that a trauma patient has additional injuries such as splenic rupture.
But detecting rib fractures in CT images can be challenging, according to radiologist Helmut Ringl, M.D., of the Medical University of Vienna. Each rib has a complex shape with a diagonal course across numerous CT sections, and a twist along its longitudinal access. It is necessary to evaluate a large number of CT sections sequentially, rib-by-rib and side-by-side. In sum, the process can be tedious and is time consuming, and time is of the essence for a trauma patient.
Dr. Ringl and colleagues in the Department of Biomedical Imaging and Image-guided Therapy use curved planar reformats (CPRs) of the ribs to look for rib fractures rather than standard multi-planar reformats (MPRs) in transverse, coronal, and sagittal orientations. The "unfolding" software algorithm provides a single planar image. It has automated recognition and numbering of right and left ribs which reduces the need for manual rib counting.

The radiologists hypothesized that the unfolding rib software would aid in efficiency and accuracy of detecting rib fractures, with a 10% increase in detection of fractures than when reading standard MPRs. They undertook a study to formally assess a radiologist's detection rate. The study, published in the July issue of European Radiology, included 220 thoracic or thoraco-abdominal CT scans performed during a 12 month period of consecutively admitted patients presenting with blunt trauma.
The CT examinations were anonymized. The unfolding algorithm failed or produced incomplete rib segmentation for 16 cases. These were eliminated. Four radiologists trained in the use of the software each interpreted the remaining cases, which were divided into two groups – one to be read with standard MPRs and the other with CPRs. Results were compared to a standard of reference created by two senior radiologists who identified 361 rib fractures in 61 patients.
The authors reported that reading CPRs showed a significantly higher overall sensitivity for fraction detection, at 80.9%, than reading standard MPRs, at 71.5%. Additionally, using CPRs enabled significantly shorter reading times, although the extent was interpreting radiologist dependent. They attributed decreased reading times to the automated numbering of the ribs as well as to the unfolding software. This study confirmed the hypothesis that the software would contribute to the accuracy of not overlooking rib fractures as well as accelerating the reading process of chest CTs in trauma patients.
REFERENCE
Ringl H, Lazar M, Töpker M, et al. The ribs unfolded – a CT visualization algorithm for fast detection of rib fractures: effect on sensitivity and specificity in trauma patients. Eur Radiol. 2015;25(7):1865-1874.
Back To Top
---
Rib fractures easier to identify with "unfolding" rib CT software. Appl Radiol.
By
Staff News Brief
|
July 01, 2015
About the Author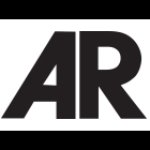 Staff News Brief