Rady Children's Releases its 3D Model DICOM Conversion Software
By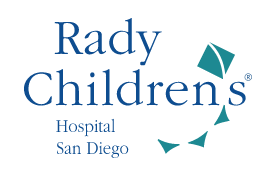 Rady Children's Hospital–San Diego announced the free availability of Media2DICOM, its cutting-edge Digital Imaging and Communications in Medicine(DICOM) standardization software. The first tool of its kind, the software was developed in-house at the Hospital's Helen and Will Webster Foundation 3D Innovations (3DI) Lab.
With the software, physicians can use the industry standard imaging system in health care – Picture Archiving Communication System (PACS) – to archive individual patients' 3D models that were previously accessible from specialized 3D software. Media2DICOM functions by allowing technicians to either convert videos of patients' 3D models or the 3D datasets themselves into standardized DICOM files. The files are then embedded within patient medical records and accessible through the healthcare facility's PACS, where other patient media, such as computerized tomography (CT) and Magnetic Resonance Imaging (MRI) scans, are available.
The tool will enable physicians to conveniently access 3D models and familiarize themselves with their patients' anatomical 3D reconstructions. The ability to easily view and interact with the specific anatomy of their patients allows physicians to better understand their patients' unique physiology, and in turn provide the highest possible levels of care. Designed to foster better outcomes for patients and their families, Media2DICOM also helps physicians save precious time and has the potential to positively impact the lives of thousands of children.
The development of the software was made possible thanks to a generous gift from the Helen and Will Webster Foundation. "With the right resources, we've been able to develop software suited to the Hospital's needs, making it easier for physicians to access personalized 3D models and other information for excellent patient care," said Justin Ryan, PhD, Director and Research Scientist of the 3DI Lab. "This is the first time a software like this has been created in a vendor-neutral environment, so it's really exciting to see what's next on this path of innovation."
The freely available Media2DICOM software is now available to the public and accessible through Media2DICOM. Rady Children's Webster Foundation 3D Innovations Lab is also working on advancing medical images using 3D printing, developing in-house novel medical devices, and several other in-house software projects.
Back To Top
---
Rady Children's Releases its 3D Model DICOM Conversion Software . Appl Radiol.
By
News Release
|
October 05, 2022
About the Author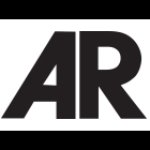 News Release