Rad AI Showcases New Features in AI-Driven Workflow Tools
At RSNA this year, Rad AI is highlighting new features in its Rad AI Omni and Rad AI Continuity tools, which help streamline radiology workflow, save time and improve report consistency.
Rad AI Omni automatically generates a customized impression from the findings and clinical indication dictated by the radiologist, using the most advanced neural networks. It learns each radiologist's language preferences from all of their prior reports, to create an impression that the radiologist can simply review and finalize.
In addition, Rad AI Omni improves report accuracy and consistency by making sure to include significant incidental findings, answering the main clinical question, and providing consensus guideline recommendations for follow-up. The impression appears in the practice's voice recognition software as soon as the radiologist finishes dictating the findings, without any clicks, hotkeys or new windows.
"Omni automatically generates impressions for radiology reports, customized to an individual radiologist's language. This saves time, reduces fatigue for the radiologist and helps prevent burnout. Plus, it helps improve accuracy of the reports. We tend to find that about 5% of the time, Omni helps radiologists catch errors they would have otherwise missed," said Jeff Chang, MD, ER radiologist and co-founder of Rad AI.
Omni is available for four modalities – CT, MR, X-ray and PET/CT – and is expected to be available for mammography in 2022. It now includes automated consensus guidelines, which automatically triggers guideline support integrated into the reporting process.
"These automated consensus guidelines streamline recommendations and keep the system updated with easy-to-access guideline information," said Chang.
The company is also featuring Rad AI Continuity, which closes the loop on follow-up recommendations for significant incidental findings in radiology reports. Using AI-driven automation, Continuity ensures that appropriate patient follow-up is communicated and completed. This improves patient outcomes, reduces health system liability, and drives new financial value for health systems and radiology practices. Continuity integrates directly into health systems' EMR, and also has a platform available for outpatient imaging.
Rad AI also recently announced new funding that will drive further development and commercialization of Rad AI Omni and Rad AI Continuity and advance the company's mission to empower radiologists with AI.
These tools and advancements continue to support Rad AI's mission to help save radiologists time, reduce burnout and improve the quality of patient care. "We pride ourselves on being a good partner to our customers," explained Chang.
RSNA Booth: 4560 AI Showcase
Back To Top
---
Rad AI Showcases New Features in AI-Driven Workflow Tools. Appl Radiol.
About the Author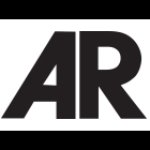 McKenna Bryant is a freelance healthcare writer based in Nashotah, WI.