PET-CT score to diagnose malignant pleural effusion
By Staff News Brief
Chinese researchers have developed and validated a method to differentiate malignant pleural effusion (MPE) from benign pleural effusion. In the July issue of the European Journal of Nuclear Medicine and Molecular Imaging, they describe a simple-to-use positron emission tomography/computed tomography (PET/CT) score that uses PET-CT parameters
Cancer patients with MPE tend to have a poor prognosis, which can influence the type of treatment recommended by physicians. The condition forms when cells from a cancerous tumor, most commonly lung, breast, lymphoma, mesothelioma, or metastases, spread to the pleural space, increasing production of pleural fluid and causing decreased absorption of the fluid. However, differentiating MPE from benign pleural effusion can be challenging.
18F-fluorodeoxyglucose (18F-FDG) PET and CT has been shown in studies to be a predictor of MPE, but no imaging measuring system had been developed for reliable diagnosis. For this reason, researchers from the Beijing Institute of Respiratory Medicine and Beijing Chao-Yang Hospital conducted a prospective study to develop a scoring system based on 18F-FDG PET/CT findings that would enable clinicians to diagnose MPE from benign pleural effusion.
The study included 199 consecutive patients with pleural effusions who received treatment between May 2014 through October 2015, and who represented the cohort used to develop the PET-CT score. An additional 74 patients who received treatment between November 2015 through October 2016 were recruited as an independent validation cohort. Both groups of patients were of similar average age (early 60's), with a range of 18 to 90 years.
Lead author Min-Fu Yang, MD, of the Department of Nuclear Medicine, and colleagues reported that 42% of the patients in the 2014-2015 cohort and 53% in the 2015-2016 cohort were diagnosed with MPE, most frequently from lung cancer (74% and 64% respectively). A total of 84 malignant and 115 benign effusions were used to develop the PET-CT score.
Five of 29 PET-CT parameters proved to be predictive of malignancy, which were used to establish weight scores. These included:
unilateral lung nodules and/or masses with increased 18F-FDG uptake;
extrapulmonary malignancies;
pleural thickening with increased 18F-FDG uptake;
multiple nodules or masses in one or both lungs with increased 18F-FDG uptake; and
increased pleural effusion 18F-FDG uptake.
No individual parameter was predictive for diagnostic purposes, but were meaningful as a combined group, the authors emphasized. A score of 4 or greater on a 10-point scale produced a sensitivity of 83.3% and a specificity of 92.2%. The author wrote that "a positive likelihood ratio of 10.7 with the PET-CT score suggests that patients with MPE have about 11-fold higher chance of having a PET-CT score equal to or greater than 4 compared to patients with benign pleural effusions."
The authors also used the PET-CT score to identify MPE from tuberculosis and non-tuberculosis effusions. They determined that the score's diagnostic accuracy was almost robust. "The present study demonstrated the PET-CT score system can steadily identify pleural tuberculosis from malignance by a comprehensive analysis of pleura, effusion, pulmonary, and extra-pulmonary lesions," they wrote. The authors recommend that prospective studies of patients in populations with lower levels of tuberculosis and of patients with a more representative mix of cancers be conducted before their PET-CT score is formally adopted.
REFERENCE
Yang M-F, Tong Z-H, Wang Z, et al. Development and validation of the PET-CT score for diagnosis of malignant pleural effusion. Eur J Nucl Med Mol Imaging. 2019;46(7):1457-1467.
Back To Top
---
PET-CT score to diagnose malignant pleural effusion. Appl Radiol.
By
Staff News Brief
|
June 14, 2019
About the Author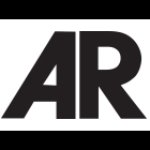 Staff News Brief