PET/CT imaging and interpretation of gynecologic malignancies: A primer
By Staff News Brief
Gynecologic malignancies are the leading cause of cancer in women. With its ability to combine functional metabolic and anatomic information, PET/CT is increasingly being used for diagnosis and staging. However, this hybrid imaging technology has limitations and challenges for radiologists. An article published in the June issue of the Quarterly Journal of Nuclear Medicine and Molecular Imaging describes in detail a compendium of pitfalls a radiologist may encounter and offers pragmatic advice.
Topics include acquisition- and uptake-related issues relating to attenuation correction and misregistration, and physiologic uptake of the urinary collecting system, the bowel, muscles and bone marrow, and the pelvis. Lead author Miguel Hernandez Pampaloni, MD, PhD, associate professor in residence and chief of nuclear medicine in the Department of Radiology and Biomedical Imaging, and colleagues at the University of California San Francisco (UCSF) caution that ovaries and the uterus can manifest with different PET appearances during the different phases of a patient's menstrual cycle. Diffuse endometrial 18F FDG uptake in pre-menopausal females may be functional in nature and not always related to tumor, whereas any focal uptake in a post-menopausal patient should be further investigated because it is likely to represent often benign uterine pathology.
Because there is a large overlap between functional and neo-plastic ovarian uptake values in the pre-menopausal patient, metabolic data needs to be correlated with the physiological history of the patient as well as with prior CT and/or MRI imaging. The authors recommend that it may be preferable to schedule 18F FDG PET/CT scans of premenopausal women just after menstruation to avoid significant uptake of the ovaries.
With respect to adinomysis, the presence of endometrial gland tissue within the myometrium, the authors caution that it may show an inflammatory state and appear as an increased 18F FDG uptake. Characteristics seen in ultrasound and MRI images may aid diagnosis. Similarly, benign uterine leiomyomas, which may show a wide range in radiotracer uptakes, can also be challenging. They suggest that if the lesion of an asymptomatic patient shows a moderate uptake, MRI characterization or close follow up to evaluate the growth rate is recommended.
Diagnosis of ovarian cancer can also be challenging. Most lesions show an increased 18F FDG avidity, but benign ovarian lesions or inflammatory masses may also demonstrate an increased uptake. The authors discuss characteristics and appearances of ovarian mass, abscess, sarcoidosis, and lymph nodes in the context of how to prevent misdiagnoses.
Just as benign findings that display increased radiotracer uptakes, some types of malignant lesions display decreased 18F FDG uptake. Such tumors include aggressive cystic, mucinous or necrotic ovarian tumors as well as very small solid lesions of a few millimeters in length. In this latter case, the authors recommend a contrast-enhanced CT and or MRI scan be performed as they could help to demonstrate and to characterize pelvic lesions. The sensitivity of PET/CT decreases significantly with lesions less than 7-8 mm. Additionally, the lack of metabolic activity is often related to the small number of dividing tumor cells.
The authors point out that ovarian metastases are more frequent than malignant primary ovarian tumors. The authors caution that these lesions often appear as non-specific complex masses. While there is not a specific pattern of uptake on PET imaging, the presence of large collagen or mucin component are usually associated with decreased 18F FDG uptake.
Radiologists also need to be aware of the impact that implants, such as intrauterine devices (IUD) and non-absorbable suture materials or metal clips from a previous surgery, can impact 18F FDG uptake. IUDs trigger a chronic inflammatory reaction of the endometrium. Retained foreign bodies can stimulate a hypertrophic formation of granulation tissue, as can radioactive seeds for local brachytherapy. Foreign bodies may also be seen in unusual locations. The authors strongly recommend that radiologists review a patient's clinical and surgical history to avoid the pitfalls in diagnosis that implants can cause.
They conclude with this advice. "18F FDG PET/CT imaging is a useful modality to stage, restage, and assess the response to therapy in many pelvic solid malignancies. Given the biodistribution of the radioligand, the complex anatomy of the region, and the potential different imaging protocols, care should be made to avoid any potential technical pitfalls that could limit the accurate interpretation of the images. Similarly, knowledge of the medical history of the patient and correlation with cross-sectional imaging helps optimize image interpretation."
REFERENCE
Pampalonia MH, Facchetti L, Nardo L. Pitfalls in [18F] FDG PET imaging in gynecological malignancies. Q J Nucl Med Mol Imaging 2016 60;2:124-138.
Back To Top
---
PET/CT imaging and interpretation of gynecologic malignancies: A primer. Appl Radiol.
By
Staff News Brief
|
June 21, 2016
About the Author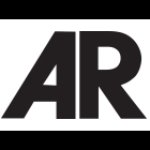 Staff News Brief