Percutaneous CT-guided rib biopsy safe and effective
By Staff News Brief
Percutaneous computed tomography (CT)-guided rib biopsy offers an alternative to open surgical biopsy, but can be technically challenging for interventional radiologists to perform. Radiologists at the Mayo Clinic Rochester conducted a large retrospective study evaluating the safety and effectiveness of the procedure. Reporting in the January issue of the Journal of Vascular and Interventional Radiologists, they determined that diagnostic biopsy rates were highest with larger lesion sizes and lytic rib lesions, but that the procedure overall was effective and safe, and produced few complications.
Biopsies are needed in patients with suspected primary or metastatic tumors. Compared to open surgical biopsy, percutaneous image-guided biopsies are less invasive, require minimal or no sedation, and do not require hospital inpatient admission.
The study included 249 patients who underwent 249 core rib biopsies with fluoroscopic CT guidance between 2002 and 2016 at Mayo Clinic. The patients were between 51 and 77 years old. Two-hundred forty-one diagnostic samples were obtained, of which 168 (70%) were malignant and 73 (30%) were benign. None of the patients experienced major complications. Only 6% experienced minor pain.
Led by Francis I. Baffour, MD, the researchers recorded lesion characteristics related to measures of effectiveness, including lesion size, the presence of a soft-tissue component, lytic versus sclerotic appearance, and whether spring-loaded or bone biopsy devices were used. They determined that the mean maximal rib lesion diameter that yielded a diagnostic biopsy was 2.8 cm, while the mean maximal nondiagnostic rib lesion diameter was 1.3 cm, a significant difference. The authors also reported a significant increase in the diagnostic biopsy rate for lytic lesions (99%) compared to sclerotic lesions (92%).
Although the study spanned 14 years, Dr. Baffour told Applied Radiology that approximately half of the biopsies were performed between 2011 and 2016. He attributed this to advances in imaging technology that have allowed for improved visualization of rib lesions, as well as improvements in biopsy technique and equipment. "These factors lead to safer and more confident tissue sampling. And because the literature on these biopsies is showing that they are safe and efficacious, I believe this has led to increased confidence in referring clinicians and surgeons to pursue percutaneous biopsies over open surgery," he said.
REFERENCE
Baffour FI, Moynagh MR, Eiken PW, et al. Effectiveness and safety of percutaneous CT-guided rib biopsy. J Vasc Interv Radiol. 2019;30(1):82-86.
Back To Top
---
Percutaneous CT-guided rib biopsy safe and effective. Appl Radiol.
By
Staff News Brief
|
March 08, 2019
About the Author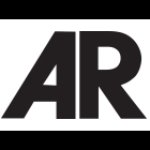 Staff News Brief