Patient education helps reduce CT motion artifacts
By Staff News Brief
A patient education initiative to reduce motion artifacts on chest computed tomography (CT) was more effective than a retraining program for CT technologists, according to radiologists at Massachusetts General Hospital in Boston, who describe their quality control project in the August 14, 2019 online edition of Nature Scientific Reports.
Chest and cardiac CT artifacts can limit diagnostic information and require repeat imaging, potentially delaying interpretation, disrupting workflow, and requiring additional radiation dose. Despite the presence of protocols and policies for chest CT scanning and an active, instantaneous feedback system, the frequency of respiratory motion artifacts in chest CT was concerning at MGH, where a team of thoracic radiologists, the CT supervisor, operations manager, and quality assurance manager initiated a project to make improvements.
The CT division at MGH consists of 18 multi-detector-row CT scanners from three different vendors, six scanning locations, and over 80 full- and part-time technologists. More than 130,000 CT examinations are performed each year.
Led by Mannudeep K. Kalra, MD, and Subba R. Digumarthy, MD, radiologists in the thoracic imaging and intervention division, investigators conducted a baseline analysis of 826 consecutive chest CTs performed over 28 days. Thirty-five percent of these exams had motion artifacts or were expiratory.
The group's first initiative, targeted at CT technologists, included 30- to 45-minute training sessions, where Drs. Kalra and Digumarthy discussed the incidence, causes, and limitations of suboptimal chest CT, presented findings from the baseline analysis, and demonstrated techniques for enhancing patient cooperation with breath-hold instructions.
This initiative was not successful in reducing motion artifacts. A second analysis, of 795 chest CT exams, was then performed; 36% had motion artifacts or were expiratory phase scanning.
The team then developed three short educational videos for patients demonstrating 1) maximum inspiratory breath-hold for routine chest and diffuse lung disease protocols, 2) expiratory breath-hold for expiratory phase scanning for diffuse lung disease protocols; and 3) suspension of breathing without preceding deep breathing, for the pulmonary embolism protocol.
A third analysis compared 245 consecutive patients who viewed one or more videos before their exams with a control group of 311 patients who did not see the videos. The difference was dramatic: only 8% of exams with motion artifacts occurred among the group who watched the videos. Technologist training also had an impact, as only 15% of the exams of the control group had motion artifacts. Nearly all patients who viewed the videos found them to be helpful.
As a result of the study findings, the radiology department instituted a fast, non-breath-hold CT protocol with a scan duration of less than 2 seconds for patients (down to 0.3-second scan time on some scanners) who cannot not hold their breath for 5 seconds, who are intubated, or who have substantial cognitive impairment.
The radiology department of Massachusetts General Hospital is making the patient videos available to other radiology practice. They may be freely accessed and downloaded at https://doi.org/10.1038/s41598-019-48423-7.
REFERENCE
Khera RD, Singh R, Homayounieh F, et al. Deploying clinical process improvement strategies to reduce motion artifacts and expiratory phase scanning in chest CT. Sci Rep. 2019;9(1):11858.
Back To Top
---
Patient education helps reduce CT motion artifacts. Appl Radiol.
By
Staff News Brief
|
October 08, 2019
About the Author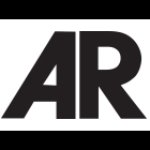 Staff News Brief