Nuance Introduces the Next Generation of AI-Powered Reporting
By Staff News Brief
Nuance introduced PowerScribe One, the latest iteration of the industry's most widely used radiology reporting platform, to deliver AI-powered workflow efficiency and accuracy to help clinicians improve disease detection, diagnosis, follow-up and treatment.
Purpose-built to address inefficiencies, inconsistent recommendations and failed follow-up, PowerScribe One benefits from the latest advances in AI such as natural language understanding, image characterization, speech recognition, intelligent exchange of structured data and cloud technology. It harnesses Nuance's advanced natural language understanding capabilities and cloud technology to integrate access to AI-powered diagnostic and decision-support tools to measurably improve workflow efficiency and accuracy.
"One of the biggest challenges is making sure AI is well integrated into the radiologist's existing workflow to help make radiologists faster, more efficient and more productive. That's the challenge we wanted to tackle with PowerScribe One and the AI Marketplace," said Dr. Woojin Kim, Chief Medical Information Officer, Healthcare Division at Nuance.
PowerScribe One leverages a cloud-powered, continuously learning, and context-aware language understanding platform to convert unstructured speech-to-text input into structured data. PowerScribe One also integrates access to AI algorithms within the radiologist's normal workflow, giving radiologists powerful solutions to improve efficiency and throughput, increase diagnostic accuracy and specificity, and ensure consistent, evidence-based follow-up recommendations. The integration of structured narrative data, workflow-embedded AI, clinical guidance, assisted diagnosis, quality-checking, and report automation tools elevates the accuracy, completeness, and value of radiology reporting.
In addition, the company updated its Nuance AI Marketplace for Diagnostic Imaging, the first open platform for developers, data scientists and radiologists to accelerate the development, deployment and adoption of AI for medical imaging.
With the AI Marketplace, radiologists can quickly analyze medical imaging by readily accessing a wide array of algorithms trained on the huge volumes of imaging data, and then integrate them into their day-to-day workflow. It does this by providing radiologists and data scientists with the ability to define, build, publish and improve imaging algorithms, accelerating their creation and the adoption of imaging AI. The Nuance AI Marketplace is designed to be a prime source for imaging algorithms that augment the capabilities of radiologists and provide rapid, open access to the industry's most advanced research.
"The continued momentum around the AI Marketplace allows us to connect developers of AI algorithms to radiologists right within their workflow, so we created solutions that put AI to work to help make radiologists more efficient," said Karen Holzberger, Vice President and General Manager, Healthcare Diagnostics at Nuance.
Through the Nuance AI Marketplace, technology partners can deploy their algorithms into the PowerShare Network, a cloud-based platform for accessing and sharing imaging data across organizations, desktops, and mobile devices. The algorithms can then easily be selected and accessed through the Nuance PowerScribe reporting platform in a radiologist's daily workflow, without having to acquire new reporting or image sharing systems or change their preferred workflow.
RSNA Booth: 2700
Back To Top
---
Nuance Introduces the Next Generation of AI-Powered Reporting. Appl Radiol.
By
Staff News Brief
|
November 28, 2018
About the Author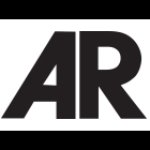 Staff News Brief