Nuance announces AI enhancements to PowerScribe One Cloud Platform
By Staff News Brief
Nuance is highlighting multiple new AI-driven cloud innovations in the new release of PowerScribe One, the radiology reporting solution used by approximately 80% of U.S. radiologists.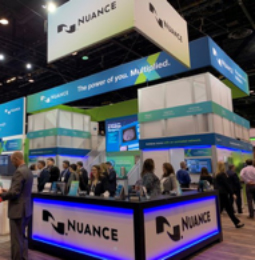 Nuance is presenting new AI-driven cloud
innovations in the release of PowerScribe One.
Designed by and for radiologists, PowerScribe One transforms the radiology reading experience with AI-assisted reporting and decision support, real-time data synchronization with third-party systems, and a new user experience to improve efficiency, alleviate radiologist fatigue, and advance care quality.
PowerScribe One combines Nuance's highly optimized conversational and cognitive AI capabilities, a new structured data model and real-time communications infrastructure, and unique integration to the Nuance AI Marketplace.
"PowerScribe One is a major advancement for radiologists that are ready to incorporate state-of-the-art cloud computing, AI-assisted reporting and decision support, and real-time data synchronization. The new design turns the radiologist's desktop into an intuitive workflow hub unifying reporting, visualization, EHR access, and AI tools from the Nuance AI Marketplace," said Karen Holzberger, Senior Vice President and General Manager of Nuance Healthcare's Diagnostic Division.
The enhanced version of PowerScribe One offers improved report quality, consistency, and efficiency, as well as virtual assistant functionality for faster access to patient data and task completion. Radiologists can now request data from the PACS and EHR and use voice commands to execute common tasks. For example, you can say, "Hey PowerScribe, turn on SpotView," to control the monitor, or "Hey PowerScribe, send a message to Dr. Smith," to send an instant communication. In addition, PowerScribe One's virtual assistant can automatically present historical reports in order of relevance.
PowerScribe One offers real-time, bi-directional data exchange with third-party systems through Nuance PowerCast. AI results are directly integrated into the radiology visualization and reporting workflow, and it offers a new structured data model supporting Common Data Elements (CDE) to address technology challenges in understanding and exchanging clinical content between the EHR, PACS, and other systems.
The modern, simplified user experience includes a "dark mode" suitable for long hours spent in radiology reading rooms to reduce radiologist fatigue. New administrator graphical dashboards enable real-time access to system and radiologist performance data to assess workloads, productivity, and the status of continuous improvement programs.
RSNA Booth: 3300 and 11410 B&C in the AI Showcase
Back To Top
---
Nuance announces AI enhancements to PowerScribe One Cloud Platform. Appl Radiol.
By
Staff News Brief
|
December 02, 2019
About the Author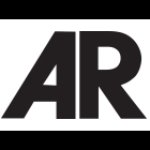 Staff News Brief