Non-contrast MR angiography: An alternative to CTA for potential kidney donors
By Staff News Brief
Potential kidney donors offer a gift of life, but need to undergo extensive clinical examination prior to surgery. This includes imaging – often CT angiography (CTA) -- to assess vessel anatomy for nephrectomy planning, subjecting these often young individuals to exposure to a high radiation dose. The use of non-contrast-enhanced MR angiography (MRA) offers a feasible alternative, according to a Danish study published online August 22, 2015 in Academic Radiology.
Arterial imaging is important for surgical planning. The presence of multiple arteries may increase the time to perform the surgery, impacting the scheduling of operating room time. Additionally, accessory lower pole arteries have proven to be associated with a higher rate of recipient ureter complications.
Non-contrast enhanced MR angiography has been reported in prior published studies with mixed results. Investigators at Aarhus University Hospital believed that recent improvements in MRI and non-contrast MRA that enable better and faster imaging could produce images comparable to CTA. They conducted a study comparing the images of 51 potential kidney donors acquired from March 2011 through August 2014, 31 of whom ultimately donated a kidney. The 51 patients had CT urography, CTA, MR urography, non-contrast enhanced MRA, and other MRI imaging that included T1and T2 weighted turbo spin echo and balanced steady-state-free procession. In total, nine sequences were used.
CTA and MRI data sets wee analyzed independently by experienced radiologists blinded to the results of the other imaging modality and surgical notes that identified the number of arteries and veins, as well as any observed anomalies. The radiologists were asked to identify:
the presence of anatomic variants and their location on each side;
presence or absence of pathology in the renal parenchyma and in the renal artery;
the number of arteries and whether there was early branching of the arteries;
whether the arteries were accessory or aberrant;
the presence of more than one vein, and whether veins were pre-aortic, retroaortic, or circum-aortic; and
whether urography was normal or abnormal.
Principal investigator Anne Dorte Blankholm, a research radiographer and doctoral candidate, and colleagues reported that both MRI and CTA had a sensitivity and specificity of 100% in identifying if there were more than one renal artery. CTA performed better than MRI in assessing early branching of the renal artery. MRI performed better in assessing accessory renal veins. They added the caveat that if renal calculi is a concern, a CTA may be the clinical preference, and for patients who are claustrophobic, MRI may not be a good option even though it is a safe examination.
REFERENCE
Blankholm AD, Pedersen BG, Østrat EØ, et al. Noncontrast-Enhanced Magnetic Resonance Versus Computed Tomography Angiography in Preoperative Evaluation of Potential Living Renal Donors. Acad Radiol. Published online August 22, 2015.
Back To Top
---
Non-contrast MR angiography: An alternative to CTA for potential kidney donors. Appl Radiol.
By
Staff News Brief
|
September 10, 2015
About the Author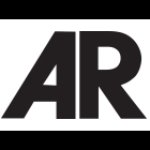 Staff News Brief