New technique increases MR lymphangiography feasibility and availability
By Staff News Brief
Magnetic resonance imaging (MRI) is increasingly being used to evaluate the lymphatic system as advances in MR hardware and software improve visualization of lymph nodes and lymphatic vessels. A new technique using contrast-enhanced ultrasound (CEUS) to validate the position of contrast-injection needles can increase the feasibility of performing dynamic contrast-enhanced magnetic resonance lymphangiography (DCMRL). The technique and its validation are described in the July issue of the Journal of Vascular and Interventional Radiology.
High-resolution DCMRL is an evolving imaging technique to evaluate lymphatic anatomy, including the cisterna chyli, thoracic duct, and lymphatic disorders such as plastic bronchitis, chylothorax, and chylous ascites. Because the procedure requires injecting gadolinium-based contrast in the inguinal lymph nodes, its success relies on properly placing the injection needles to opacify the efferent lymphatic ducts and the central lymphatic structures in the pelvis, abdomen, and chest.
Fluoroscopy, the primary way to verify needle position, must be performed in a combined MR-angiography suite connected through a railing system. Researchers from the Children's Hospital of Philadelphia and the Hospital Universitario in La Paz, Spain, developed the CEUS method so the procedure can be performed under conventional MRI.
The CEUS method uses contrast containing microbubbles of perfluorocarbon or nitrogen gas. After 25G needles are placed in bilateral groin lymph nodes under ultrasound guidance outside the MR suite, the needles are positioned in the lymph nodes and efferent lymphatic flow is performed by injecting 1 mL of an ultrasound contrast agent mixed with 2 mL of lidocaine and observing contrast enhancement of the efferent lymphatic ducts leading to the pelvis,
For their validation study, lead author Gregory J. Nadolski, MD, an interventional radiologist at the Center for Lymphatic Imaging and Interventions at Children's Hospital, and co-authors enrolled 28 adult patients. Six required needle repositioning when US imaging with a probe aligned longitudinally relative to the lymph node detected efferent lymphatic flow or lymphovenous shunting.
"In all patients, DCMRL was performed successfully and demonstrated good opacification of the retroperitoneal and/or thoracic duct...," the authors wrote. "No extravasation of gadolinium or other complications were observed."
With the ability to use CEUS instead of fluoroscopy to confirm needle position, the authors state that DCMRL can be performed on any MR scanner with a detachable table, permitting its use in radiology departments that do not have combined MR-angiography suites.
REFERENCES
Nadolski GJ, Ponce-Dorrego MD, Darge K, et al. Validation of the position of injection needs with contrast-enhanced ultrasound for dynamic contrast-enhanced MR lymphangiography. J Vasc Interv Radiol. 2018 29(6):1028-1030.
Pamarthi V, Pabon-Ramos WM, Hurwitz LM. MRI of the central lymphatic system: Indications, imaging technique, and pre-procedural planning. Top Magn Reson Imaging. 2017 26(4):175-180.
Back To Top
---
New technique increases MR lymphangiography feasibility and availability. Appl Radiol.
By
Staff News Brief
|
August 09, 2018
About the Author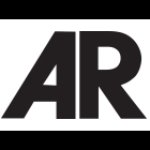 Staff News Brief