Negative chest radiograph reliable rule-out of pediatric pneumonia
By Staff News Brief
Diagnosis of pediatric pneumonia relies on clinical examination, attending physician intuition, and/or chest radiograph results. No universally accepted imaging gold standard for the diagnosis of pneumonia in children exists, and therefore it can be challenging. The reliability of a chest radiograph to accurately rule out suspected pneumonia is unclear.
Guidelines established by the emergency department at Boston Children's Hospital recommend a chest radiograph be ordered for all children with suspected pneumonia, although the decision to do so or not is made by the attending physician. Emergency physicians and clinical support staff at Boston Children's Hospital conducted a study of nearly 700 children with suspected pneumonia admitted to the emergency department over a 2-year period who had a chest radiograph to determine its diagnostic effectiveness. They reported in the September issue of Pediatrics that a negative chest X-ray excludes a pneumonia diagnosis in the majority of children who have signs and symptoms of lower respiratory tract infection. The negative predictive value (NPV) for this 683-patient cohort was 89%.1
Patients ranged in age from three months to 18 years. Radiology results were positive for evidence of pneumonia in 17%, negative in 73%, and equivocal in 11%. Nine percent of the children with negative chest radiographs had pneumonia clinically diagnosed at the time of the emergency department visit. Lead author Susan C. Lipsett, MD, an emergency physician, and colleagues wrote that children with diagnosed with pneumonia despite negative chest radiographs were more likely to have symptoms of rales and respiratory distress, and less likely to have wheezing than children with negative radiographs who were not diagnosed with pneumonia.
The authors also studied the outcomes of the 411 patients who had negative chest radiographs did not receive antibiotics. Only five of these children (1.2%) were subsequently diagnosed with pneumonia during the two-week follow-up period. "Our findings reveal that the majority of children with suspected pneumonia and negative chest radiographs, especially those in whom the clinical suspicion of pneumonia is low, can be safely managed without antibiotic therapy," they wrote.
RSNA's AI pneumonia detection challenge
The Radiological Society of North America (RSNA) is conducting a competition for the development of a software algorithm that can automatically locate lung opacities. Chest radiographs are the most commonly performed diagnostic imaging study, but interpretation can be complicated by many factors. The organization stated that it "sees the potential for ML to automate initial detection (imaging screening) of potential pneumonia cases in order to prioritize and expedite their review."2
The RSNA challenge states, "While common, accurately diagnosing pneumonia is a tall order. It requires review of a chest radiograph by highly trained specialists and confirmation through clinical history, vital signs and laboratory exams. Pneumonia usually manifests as an area or areas of increased opacity on CXR. However, the diagnosis of pneumonia on CXR is complicated because of a number of other conditions in the lungs such as fluid overload (pulmonary edema), bleeding, volume loss (atelectasis or collapse), lung cancer, or post-radiation or surgical changes. Outside of the lungs, fluid in the pleural space (pleural effusion) also appears as increased opacity on CXR."
Winners of the challenge will be presenting their artificial intelligence models and technologies during an award ceremony at the forthcoming RSNA Annual Meeting being held November 25-30th in Chicago.
REFERENCES
Lipsett SC, Monuteaux MC, Bachur RG, et al. Negative chest radiography and risk of pneumonia. Pediatrics. 2018;142(3):e20180236.
RSNA pneumonia detection challenge. Downloaded at:

https://www.kaggle.com/c/rsna-pneumonia-detection-challenge#description

. Accessed November 10, 2018.
Back To Top
---
Negative chest radiograph reliable rule-out of pediatric pneumonia. Appl Radiol.
By
Staff News Brief
|
December 05, 2018
About the Author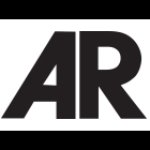 Staff News Brief