MRgFUS: An option for safe, non-invasive uterine fibroid treatment
By Staff News Brief
Symptomatic uterine fibroids are debilitating enough to women, causing symptoms that include menorrhagia, dysmenorrhoea, urinary frequency, pelvic pain, pressure and infertility. Adding weeks of diminished activity to recover from treatments -- myomectomy, hysterectomy, or even uterine artery embolization (UAE) – can be very disruptive to the patient and her family. MR-guided focused ultrasound (MRgFUS) offers an alternative, a minimally invasive outpatient procedure with a recovery time of 24 to 48 hours. It combines the heat-generating ability of ultrasound with MRI to allow real-time thermal and anatomical monitoring during the ablation treatment. Its use is more common in Europe than North America, but this is changing as women get more educated about this option and more treatment facilities offer it.
Helios Amper-Klinikum Dachau in Dachau, Germany has performed over 1,000 MRgFUS procedures for uterine fibroids of women who meet the selection criteria. Irene Mindjuk, M.D. of the Department of Diagnostic and Interventional Radiology, and colleagues conducted an analysis of the technical and clinical outcomes of consecutive 252 patients (23 to 68 years of age) treated during an 18-month period between 2010 and 2012. Their study, published in the May issue of European Radiology, evaluates both non-perfused volume (NPV) results, clinical success, fibroid expulsion rates, and pregnancy rates following treatment.
Patient selection is a significant factor in achieving high NPV ratios. Eligibility criteria include technical accessibility of the clinically symptomatic fibroids, absence of severe abdominal scaring in the beam pathway, absence of bowel loops that cannot be displaced from the beam pathway, and several other factors identified by MRI examination. A three-dimensional MRgFUS treatment plan is automatically created by the system (ExAblate, Insightec, Haifa, Israel) with adjusted shapes, sizes, and angles of the sonication sports and transducer apertures.
The article describes preparation and treatment techniques in detail. The authors note that the use of bowel mitigation techniques – rectal filling and temporary bladder filing – implemented as a standardized process – produced a very low cancellation rate of 2.7% owing to interposition of the bowel anterior to the uterus. Bowel mitigation techniques were required more frequently in patients with smaller fibroids. Complications and adverse events were low (1.8%), with three patients experiencing minor skin burns and one patient requiring surgery due to prolongated post-treatment symptoms.
The analysis determined NPV ratio was significantly higher in fibroids characterized by low signal intensity in contrast-enhanced T1-weighted fat saturated MR images and in fibroids more than 3 cm distant from the spine. NPV ratio was highly correlated with clinical success. A NPV ratio of more than 80% resulted in clinical success in more than 80% of the patients. Based on the authors' criteria of symptom relief, 75% of the patients had a clinically successful treatment.
A total of 28 patients (12.7%) required additional treatment, which is comparable with UAE and other surgical procedures. Eleven patients had a second MRgFUS treatment, 11 had uterine artery embolization, and six had conventional surgery. Five additional patients had a second MRgFUS treatment as a preventive measure after a follow up MRI exam detected vital fibroid tissue.
The authors recommend that patients with symptomatic uterine fibroids be informed about this uterine-sparing treatment option with a rapid recovery time. They advise that close cooperation is needed between gynecologists and radiologists. They also emphasize the need to evaluate further long-term follow-up results of patients treated with a high NPV ratio and support technical and scientific development of MRgFUS treatments.
REFERENCE
Mindjuk I, Trumm CG, Herzog P, et al. MRI predictors of clinical success in MR-guided focused ultrasound (MRgFUS) treatments of uterine fibroids: results from a single centre. Eur Radiol.
Back To Top
---
MRgFUS: An option for safe, non-invasive uterine fibroid treatment. Appl Radiol.
By
Staff News Brief
|
July 01, 2015
About the Author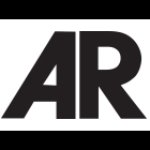 Staff News Brief