Moving Toward "Augmented Radiology"
Applied Radiology Publisher Kieran Anderson recently spoke with Ryan Lee, MD, an Associate Professor of Radiology at Thomas Jefferson University in Philadelphia, PA. Dr. Lee is the Vice Chair of Quality and Safety, the Medical Director for Magnetic Resonance, and the Section Chief for Neuroradiology in the Department of Radiology at Einstein Healthcare Network. He's also member of the Applied Radiology Editorial Advisory Board. This article is based on their conversation.
In May 2020, Ryan Lee, MD, was looking forward to the virtual American Society of Neuroradiology (ASNR) conference. After a successful meeting of lectures, breakout and educational sessions, Dr. Lee turned his attention to the virtual Radiological Society of North America (RSNA) meeting slated for November. He wondered how a significantly larger show like RSNA would be able to successfully host a virtual event. "I think it was phenomenal," Dr. Lee said. "The live sessions coupled with the on-demand [sessions] were great. There are so many CMEs to be consumed that no one could possibly do it in the one-week span, so it's nice that you now have that option of doing it on demand."
From reading via a PACS instead of film, to employing voice recognition in dictation, Dr. Lee said he's appreciated the role technology has played in his field, particularly with respect to artificial intelligence, which was highlighted throughout RSNA. Dr. Lee calls this progress "Augmented Radiology," which will change not only how radiologists read images, but how other clinicians use their reports to make clinical decisions. "AI is very exciting because it's not AI alone, but the so-called 'Augmented Radiologist.' How does a radiologist work with AI technology to be more efficient and better overall? I think the future of AI with radiology is very bright," he said.
Finding a silver lining in the pandemic
Dr. Lee also observed how the COVID-19 pandemic caught the U.S. government and the nation's healthcare sector unprepared. "We realized how unprepared we were in dealing with a pandemic and how to keep patients and staff members safe," he said. "It was a painful lesson, but over the course of these last months, we started to understand how to do this. If there's any silver lining in all of this, it's that we've learned a tremendous amount. And if something new happened in this next year, I think a lot of us feel better prepared in dealing with it."
Raising the voices of clinicians in the "fee-for-service" payment model
As chair of the Medicare Access and CHIP Reauthorization Act of 2015 (MACRA) committee at Einstein, Dr. Lee has closely monitored the transition from the "fee-for-service" healthcare model to a quality-based model, particularly in light of the challenges posed by COVID-19. He said he expects to see cuts in reimbursements, including within radiology, through this transition.
"I think it's important for us all to band together and let CMS know that in this COVID environment where lots of practices are struggling, we have to consider what these cuts may do," he said. "We really have to make our voices heard that [budget cutting] in this environment is not good – not just for physicians and healthcare, but for patients."
Publications like Applied Radiology can help to bring together disparate voices, while offering an educational platform, Dr. Lee said. "Applied Radiology is just phenomenal in everything it does. The editorials, the perspectives, the interviews, the podcast with interviews with leaders in radiology and in other fields – it's just phenomenal, because it combines so many different aspects into one platform," he said.
Back To Top
---
Moving Toward "Augmented Radiology" . Appl Radiol.
About the Author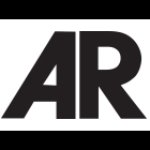 McKenna Bryant is a freelance healthcare writer based in Nashotah, WI.