Largest Trial to Salvage Infected Catheters to Begin
By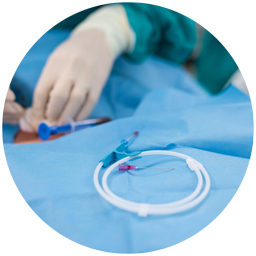 The Mino-Lok Phase 3 Pivotal Superiority Trial, the largest controlled clinical trial to salvage infected catheters, will proceed as planned as recommended by the Data Monitoring Committee (DMC). The announcement followed an unblinded data review of safety and efficacy by the DMC, which did not identify any safety concerns. No modifications were recommended to the protocol-defined sample size or power to achieve the primary endpoint.
"We greatly appreciate the thoughtful analysis and guidance provided by the Data Monitoring Committee following their review of the interim trial data. Consistent with our expectations, we are pleased with the DMC recommendation to continue this trial without modification. This marks the third recommendation by the DMC supporting the continuation of the Mino-Lok trial. With each DMC review, the hurdles to meet our protocol-defined criteria for safety and superior efficacy increase. Consequently, this favorable outcome indicates that based on our pre-defined parameters, it would be possible to achieve our primary endpoint by continuing the trial as planned, and is an encouraging signal when combined with the results of our prior studies," stated Myron Holubiak, President and Chief Executive Officer of Citius.
Citius is developing Mino-Lok, an antibiotic lock solution to treat patients with catheter-related blood stream infections licensed from The University of Texas MD Anderson Cancer Center. Citius believes Mino-Lok provides a superior alternative to removing and replacing a central venous catheter (CVC), leading to a reduction in serious adverse events and cost savings to the healthcare system. If approved, Mino-Lok would be the first and only FDA-approved treatment that salvages central venous catheters that cause central line-related blood stream infections.
The Mino-Lok Phase 3 pivotal superiority trial is a multi-center, randomized, open-label, blinded study to determine the efficacy and safety of Mino-Lok (MLT), a novel antibiotic lock therapy that combines minocycline with edetate disodium. The primary endpoint for this study is the time (in days following randomization) to a catheter failure event between randomization and TOC (Week 6) in the Intent-to-Treat (ITT) Population.
"Patients suffering from catheter-related infections are at the forefront of our efforts to advance Mino-Lok. We believe we are conducting the largest controlled trial to salvage catheters, and that this trial will provide important information about the future role of antibiotic locks in treating patients with catheter related infections. Our primary aim is to provide critically ill patients and their caregivers with a safe and effective treatment option that addresses the complications, discomfort and high cost of removing and replacing infected catheters. With Covid-19 restrictions easing, we believe we are now better positioned to accelerate our efforts to complete the trial. To that end, we will continue to engage with the US Food and Drug Administration (FDA) and look forward to their guidance as we advance this program," added Mr. Holubiak.
Back To Top
---
Largest Trial to Salvage Infected Catheters to Begin . Appl Radiol.
By
News Release
|
July 01, 2021
About the Author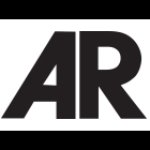 News Release