Konica Minolta Brings Motion to X-ray with Dynamic Digital Radiography
By Staff News Brief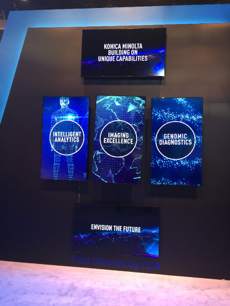 Konica Minolta's vision of the future of diagnostic imaging.
For the first time, radiologists will be able to view motion in X-ray images. Konica Minolta Healthcare is revolutionizing digital radiography (DR) with the ability to visualize movement using standard X-ray images. Known as Dynamic Digital Radiography (DDR)* or X-ray in Motion™, this promising new modality captures movement in a single exam and allows the clinician to observe the dynamic interaction of anatomical structures such as soft tissue and bone, with physiological changes over time.
"DDR is especially useful in monitoring respiratory diseases and orthopedic injuries. In the chest, DDR allows clinicians to visualize and quantify physiological changes in anatomical structures during the complete respiratory cycle. In orthopedic cases, clinicians can evaluate treatment protocols and quantify a patient's progress over time," said Guillermo Sander, Senior Strategic Marketing Manager of Digital Radiology at Konica Minolta Healthcare Americas, Inc.
DDR allows facilities to leverage existing DR technology to deliver more information than previously attainable while supporting the reduction of healthcare expenditures. Using readily available X-ray systems, DDR can provide incremental value for diagnosis, ongoing disease management, preoperative planning and post-operative assessment, without subjecting the patient to multiple and often more expensive tests.
The company is also showcasing the next evolution of the AeroRemote® platform, AeroRemote Insights 2.0. AeroRemote Insights is a comprehensive performance dashboard for AeroDR® Wireless Flat Panel Detector Systems that automatically collects and aggregates AeroDR system health and usage data into simple yet powerful analytical views.
"AeroRemote Insights 2.0 represents Konica Minolta's continuing investment in Internet of Things, machine learning and artificial intelligence by refining analytic tools that increase the value of conventional hardware and software solutions," says Steven Eisner, Senior Product Manager at Konica Minolta.
To further increase productivity and enhance communication with peers and other clinicians, Konica Minolta Healthcare is releasing new features and tools for the Exa™ Enterprise Imaging platform.
With Exa Voice Recognition, the user interface of Exa transcription has been completely transformed for a more customized and user-based reporting experience to allow each radiologist to report in their most efficient manner. Exa Chat is an easy-to-use system that lets users communicate one-on-one or with entire departments. Exa Peer Review is embedded into the radiologists' workflow to quickly share and reference specific patients, studies, approved reports and more. A patient pre-registration tool now available in Exa's patient portal, which allows facilities to upload forms that the patient can fill out prior to their appointment. An improved Study Form Template helps the department move to a paperless workflow with an easy-to-use form builder to create forms more quickly and easily than ever before in Exa.
*Dynamic Digital Radiography is not FDA cleared.
RSNA Booth: 1919
Back To Top
---
Konica Minolta Brings Motion to X-ray with Dynamic Digital Radiography . Appl Radiol.
By
Staff News Brief
|
November 27, 2018
About the Author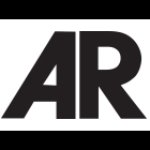 Staff News Brief