Incidentally detected pituitary cysts in children common on MRI
By
Brain magnetic resonance imaging (MRI) scans reveal incidental pars intermedia/Rathke cleft pituitary cysts or cyst-like structures so frequently that the American College of Radiology (ACR) has developed management guidelines for adult patients. Now, radiologists at the University of Missouri Hospital/Women's and Children's Hospital in Columbia have conducted a study to determine the prevalence of these incidental findings in children, and to assess for endrocrinopathy and related follow-up.
The authors, who published their study results in the July 27, 2019, online edition of Pediatric Radiology, identified 232 brain MRI scans performed during a 90-day period that had been reported as either normal, unremarkable, or unremarkable with incidental isolated pituitary cystic lesions. The exams were ordered for pediatric patients presenting with headache (36%), seizure (31%), developmental delay or autism (4%). Fewer patients also presented with facial palsy, hearing loss, or altered mental status.
Studies were performed on both 1.5T (42%) and 3.0T (58%) MRI scanners. The authors reviewed three-dimensional (3D) volumetric T1-spoiled gradient echo and axial T2-weighted sequences, evaluating pituitary glands for the presence, size, and signal characteristics of cysts. They measured the volumes of the 134 cyst or cyst-like structures identified in axial, coronal, and sagittal planes.
Led by Eman S. Mahdi, MD, the researchers reported that 90% of the cysts were hypointense on T1-weighted images and that 79% were isointense on T2-weighted images relative to the adenohypophysis. They ranged in linear measurement from 0.4 to 12.3 mm, with a mean of 3.6 mm.
There was no significant difference in cyst prevalence based on magnetic field strength. There was no association between the presence of cyst and cyst-like lesions and a diagnosis of endocrinopathy.
The authors had also stratified the patients into five age categories. Each age group had a similar percentage of incidentally detected cysts, from 50% in infants to 60% in middle childhood.
"Small, cuboid lesions that are largest in transverse/craniocaudal and smallest in anteroposterior dimensions are especially common and should be considered a normal variant," they wrote. "Awareness of the frequency and appearance of these incidental benign pituitary cysts and cyst-like structures is important to decrease expensive and unnecessary evaluations."
The authors state that follow-up typically is not required in the absence of associated symptoms or excessive size.
REFERENCE
Mahdi ES, Webb RL, Whitehead MT. Prevalence of pituitary cysts in children using modern magnetic resonance imaging techniques. Pediatr Radiol. Published online July 27, 2019. doi: 10.1007/s00247-019-04479-1.
Back To Top
---
Incidentally detected pituitary cysts in children common on MRI. Appl Radiol.
By
Staff News Brief
|
August 26, 2019
About the Author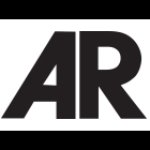 Staff News Brief