How to avoid sedating neonates for imaging procedures
By Staff News Brief
Sedating newborn infants under 28 days of age for clinically necessary imaging can be a health risk. An article in the April issue of Pediatric Radiology describes risks associated with sedation and provides recommendations for non-sedated imaging.
Radiologists are the gatekeepers of neonatal imaging requests, according to author Richard B. Parad, MD, of the Department of Pediatric Newborn Medicine at Brigham and Women's Hospital in Boston and associate professor of pediatrics at Harvard Medical School. It is a radiologist's responsibility to consider potential risks and harms, as well as the appropriateness of an ordered procedure to achieve the proposed clinical objective. They must determine whether the clinical benefit of the procedure outweighs the risks to the patient. They also need to consider whether an exam can be performed without sedation and whether the duration of a study can be minimized.
Neonatal imaging modalities include ultrasound, radiography, computed tomography (CT), magnetic resonance imaging (MRI), and nuclear medicine. While a rapid CT scan obviates the need for sedation, it also exposes a highly vulnerable newborn to ionizing radiation. Brain MRIs are commonly ordered in ill newborns. While MRI studies avoid radiation exposure, they take much longer to perform. Thus, sedation is more likely to be used to achieve a diagnostic study free from motion artifacts. While in vitro and animal studies have implied that exposure of the developing brain to anesthetic and sedative agents may result in negative effects on long-
term neurodevelopment, human clinical trials are inconclusive.
Dr. Parad describes neonates as a unique patient group with issues of cardiorespiratory instability exacerbated by sedation. The younger the gestational age at birth, the higher the risk of airway, hemodynamic and neurologic events during a sedated procedure. National anesthesia and pediatric societies now recommend the presence of specialized clinical staff trained to manage the airway and ensure cardiovascular stability of preterm and term newborns requiring awake sedation or general anesthesia for radiologic procedures. Equipment, drug choice, and dosing must be adjusted for preterm (born at < 37 weeks' gestational age) and term infants using their corrected, rather than chronologic, gestational age at the time of imaging.
The article includes a discussion of new U.S. Food and Drug Administration (FDA) warnings issued in December 2016 regarding the potential risks of agents currently used to sedate and anesthetize neonates. Radiologists should consider the full implications of these new FDA warnings, which express concern regarding prolonged or repeated exposure to anesthetic and sedative agents, not only for neonates and infants, but for all children under 3 years of age.
When possible, every attempt should be made to avoid sedating neonates for radiologic procedures. This can be accomplished by performing a study when the infant is most likely to be sleeping. Dr. Parad cites published guidelines for non-sedated brain MRI, with recommendations to feed and swaddle an infant 30-45 minutes prior to transport from the neonatal intensive care unit to the MRI suite. Referenced studies achieved success rates of 90-95% for neonatal brain MRI without substantial motion artifact by using this "feed and wrap" approach. Dr. Parad emphasizes that the success of the non-sedative approach requires the commitment of trained teams who follow published guidelines.
The radiology team also needs to select and implement procedures, whether MRI or other, that will take the minimum amount of time to perform. Radiologists need to attempt non-sedative approaches not only with neonates and infants, but with any child under age 3. "These require protocols and practice to optimize success," he concluded.
REFERENCE
Parad RB. Non-sedation of the neonate for radiologic procedures. Pediatr Radiol. 2018. 48:524-530.
Back To Top
---
How to avoid sedating neonates for imaging procedures. Appl Radiol.
By
Staff News Brief
|
April 10, 2018
About the Author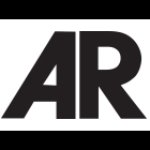 Staff News Brief