GE Healthcare expands Edison digital applications
By Staff News Brief
GE Healthcare introduced several new digital applications built on Edison™, the company's digital intelligence platform unveiled at RSNA 2018.
The company announced AIR™ Recon DL*, a new MR image reconstruction technology that delivers TrueFidelity™ Images. It introduces a deep learning-based convolutional neural network to intelligently reconstruct a final MR image with high signal-to-noise (SNR) and image sharpness to enable shorter scan times. AIR Recon DL is designed to deliver greater image accuracy by utilizing advanced neural networks, or deep learning algorithms trained from a database of more than 10,000 images, to identify and remove image artifacts, allowing users to optimize images and improve clinical diagnostics.
"AIR Recon DL changes the game in MR by cutting scan time while maintaining high resolution and image quality. Now clinicians and technologists won't have to compromise between image quality and scan time," said Bryan Mock, global product segment general manager of premium MR at GE Healthcare.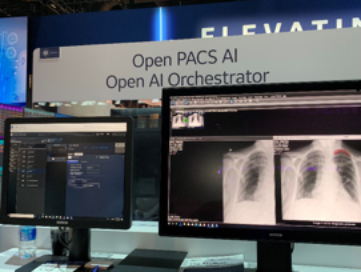 Edison Open AI Orchestrator seamlessly integrates
multiple AI applications into the radiology PACS
reading workflow.
Another new application, Edison Open AI Orchestrator, orchestrates AI for imaging workflows. It simplifies the implementation, deployment, support and scaling of multiple AI applications, including ones from partners iCAD and MaxQ, to seamlessly integrate clinical applications into the radiology PACS reading workflow. With this, Edison Open AI Orchestrator can help reduce the complexity of multiple systems and algorithms working together, potentially leading to fewer errors.
"We're taking all these third-party algorithms and orchestrating them without changing what the radiologists sees. It all happens in the background and shows up in the screens the radiologist already uses," said David Seda, Chief Marketing Office, Vice President, Healthcare Digital. "This makes it much more efficient than going into another system or moving to another workstation, which is how you get to the right diagnosis faster."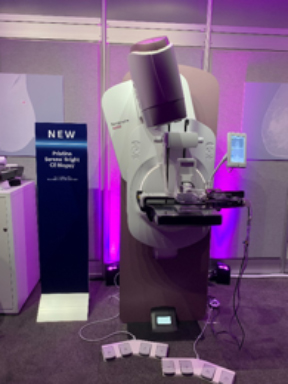 The Serena Bright is the industry's first contrast-
enhanced mammography solution for biopsy.
The company is also showcasing Serena Bright ™, the industry's first contrast-enhanced mammography solution for biopsy, in the SenoBright Experience Room (booth #5140). Previously, a contrast-enhanced biopsy was typically performed with breast MR, which can be time-consuming, uncomfortable and costly for patients. With Serena Bright, breast biopsy exams can now be done with the same mammography equipment, in the same room and with the same staff as the screening mammogram. This can help save time, lessen costs and ultimately help improve the patient experience.
Key to this revolutionary change in breast care is GE Healthcare's SenoBright™ HD Contrast Enhanced Spectral Mammography (CESM). By highlighting areas of unusual blood flow to help localize lesions that need to be biopsied, CESM biopsy – Serena Bright – helps improve radiologists' diagnostic confidence while maintaining low radiation dose during exams.
"Now the radiologist can see the lesion and biopsy it at the same time, which is phenomenal. It gives clarity to radiologists to see and biopsy lesions, and it gives clarity to patients so they get the answers they need," said Barbara Rhoden, PhD, Director of Marketing, Women's Health US and Canada, Imaging.
RSNA Booth 4133
Back To Top
---
GE Healthcare expands Edison digital applications. Appl Radiol.
By
Staff News Brief
|
December 03, 2019
About the Author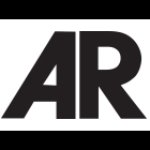 Staff News Brief