FUJIFILM Showcases Expanded Imaging Portfolio
After its recent merger to become FUJIFILM Healthcare Americas Corporation, the company is showcasing a growing product portfolio at RSNA 2021 that includes solutions for digital radiography, CT, endoscopy, endosurgery, enterprise imaging, in-vitro diagnostics, MR, mammography and ultrasound.
"We're constantly expanding to meet the needs of our customers' patients and to be their partner for the future," explained Rick Banner, Senior Director of Marketing, Modalities at FUJIFILM Healthcare Americas Corporation.
At this year's RSNA Annual Meeting, the company unveiled its latest MR innovation, the Velocity, a high-field scanner that couples the clinical and comfort advantages of open MR. It's designed to streamline workflow and enhance the patient experience with its unique open gantry, integrated radiofrequency (RF) coils and reconstruction technologies. The system's anatomy-conformable Synergy Flex coil is the first of its kind for an open, vertical field MRI scanner, promoting fast abdominal and orthopedic imaging.
The scanner's unique, open gantry creates a spacious feeling for claustrophobic, bariatric, geriatric and pediatric patients. Additionally, the Velocity's open-sided gantry provides easy patient access for real-time interventional procedures. The Velocity's extra-wide patient table can accommodate patients up to 660 pounds, and offers in-gantry left and right movement with multiple coil connectors for easy patient positioning.
"Velocity combines all the patient benefits of open MR with high-performance integrated RF coils and cutting-edge reconstruction technology to deliver short exam times and excellent image quality. Because of these features, users can realize workflow improvements up to 30%," said Banner.
Fujifilm is also featuring new enterprise imaging enhancements in its Synapse portfolio, including Synapse 7x, Fujifilm's next-generation PACS image visualization platform that unites radiology, cardiology and enterprise imaging data through a single, zero-footprint PACS viewer.
"Synpase 7x brings all those systems together into a single platform so radiologists and administrators only have to manage one application," said Sara Osberger, Senior Director of Marketing, Enterprise Imaging.
Also featured is Synapse VNA, which seamlessly captures, stores, and manages all clinical images and content from every service line – regardless of the generating source, format type, or siloed storage system – to bring the complete patient picture to providers across the enterprise.
In addition, the company is featuring the REiLI imaging and informatics AI platform, which is now in clinical use with leading health systems, including the Capital Health of Pennington for automatic and rapid identification of suspected Intracranial Hemorrhage (ICH) for potential stroke patients, and University Radiology Group (URG) located to support their accelerated detection and diagnosis of breast cancer. REiLI now supports additional applications for enterprise imaging, the operating room, emergency room, ultrasound and digital x-ray.
RSNA Booth: South 1911

Back To Top
---
FUJIFILM Showcases Expanded Imaging Portfolio. Appl Radiol.
About the Author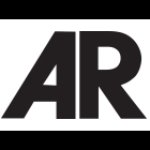 McKenna Bryant is a freelance healthcare writer based in Nashotah, WI.