ESPR Issues Recommendations for CEUS in Pediatric Focal Renal Lesions
By Staff News Brief
The European Society of Paediatric Radiology (ESPA) has published recommendations for contrast-enhanced ultrasound (CEUS) in focal renal lesions in children in the November 27, 2019 online edition of Pediatric Radiology.1
CEUS is a relative inexpensive and radiation-free procedure, and represents an efficient alternative to traditional diagnostic imaging. It is administered with contrast agents that are not hepatotoxic or nephrotoxic, and have a low risk of adverse reactions. The U.S. Food and Drug Administration (FDA) has approved its use for intravenous liver applications and intravesical administration. However, intravenous CEUS is an off-label procedure for children in Europe.
Lead author M. Beatrice Damasio, MD, of the Department of Radiology of the IRCCS Istituto Giannina Gaslini in Genova, Italy, and the 16 other members of the 1l-nation ESPA abdominal imaging task force reference an experience-based procedural recommendation by ESPR and the European Society of Urological Radiology working group on how and when to perform CEUS in children.2
They recommend contrast-enhanced voiding urosonography with the intravesical ultrasound contrast agent administered to assess vesicoureteric reflux and urethral obstruction. They also suggest that intravenous CEUS may help assess vascular complications following renal transportation, as well as in diagnosis and follow-up of complicated infections, complicated cysts, solid tumors, and renal trauma.
"CEUS may improve the diagnostic accuracy of ultrasound in renal infections" and can be "well employed to search for small abscesses," the authors wrote. "One of the most useful indications of intravenous CEUS is in children with complicated infections to differentiate between focal nepritis and renal abscess, which may require different treatment approaches, and in follow-up of such patients."
The researchers also noted that ultrasound imaging is the primary exam to characterize renal cystic lesions and show evidence of such complexities as separations, mural nodularity, and/or calcifications.
In emergency departments, CEUS instead of contrast-enhanced computed tomography (CT) can be ordered for pediatric patients with potential kidney injury because CEUS is useful for kidney assessment when baseline and power Doppler ultrasound exams fail to produce answers. CEUS also can help identify when children with low-energy impact trauma and focal abdominal organ injuries may benefit diagnostically from an abdominal CT scan.
The task force also stated that diffusion-weighted imaging (DWI) may be useful for diagnosing acute pyelonephritis and nephroblastomatosis without gadolinium contrast injections. But the authors cautioned that evidence-based data for DWI in these cases are sparse; thus, they did not issue recommendations with regard to these uses.
References
Riccabona M, Avni FE, Damasio MB, et al. ESPR uroradiology task force and ESUR paediatric working group-imaging recommendations in paediatric uroradiology, part V: childhood cystic kidney disease, childhood renal transplantation and contrast-enhanced ultrasonography in children. Pediatr Radiol. 2012; 42(10):1471-1480. doi.org/10.1007/s00247-012-2436-9.
Damasio MB, Müller L-SO, Augdal TA, et al. European Society of Paediatric Radiology abdominal imaging task force: recommendations for contrast-enhanced ultrasound and diffusion-weighted imaging in focal renal lesions in children. Pediatr Radiol. Published online November 27, 2019. doi: 10.1007/s00247-019-04552-9.
Back To Top
---
ESPR Issues Recommendations for CEUS in Pediatric Focal Renal Lesions. Appl Radiol.
By
Staff News Brief
|
January 24, 2020
About the Author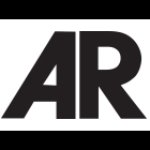 Staff News Brief